Everything has to be spot on
We work for brands and manufacturers who like to explore new paths, pioneering concepts and sustainable solutions. Clients who want to stay ahead of their competitors by surprising their customers with unique, functional design.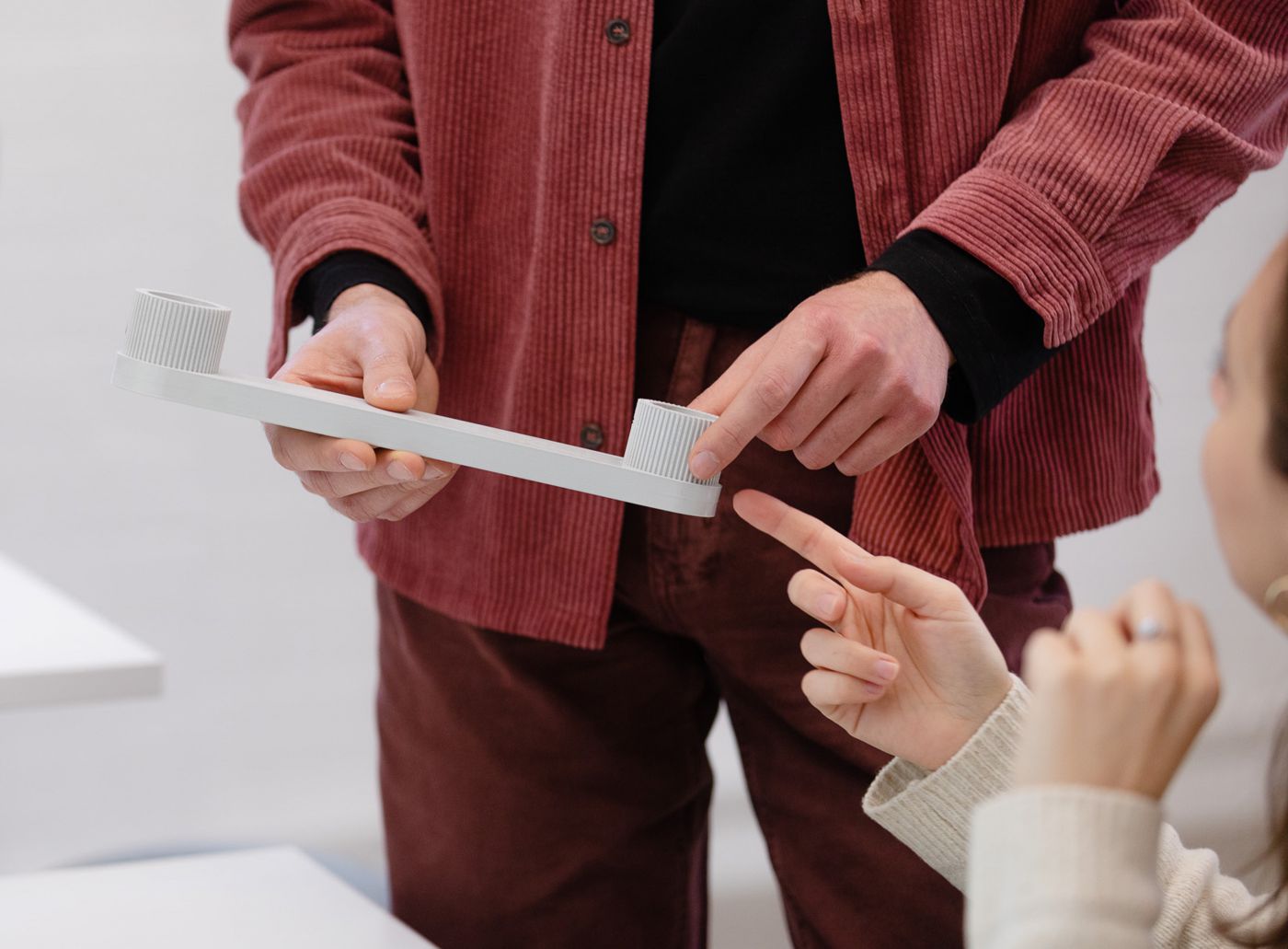 Always a magical process
Designing a new product is often a complex puzzle. A magical process for which there is no standard formula. Each design has its own unique genesis. But if you look at our portfolio, you will see that each product is logical, crystal clear and attractive. That is what shows our craftsmanship.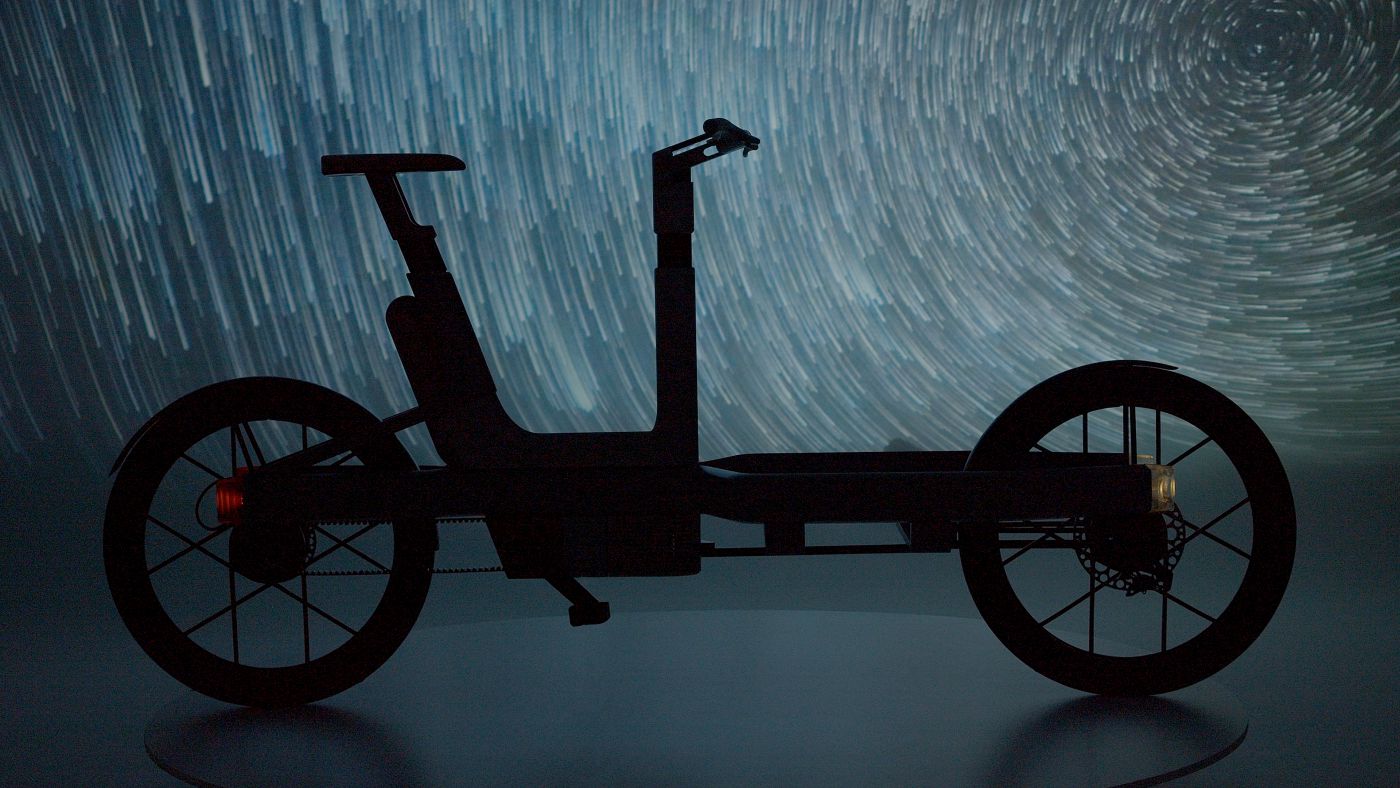 1. Design research: knowledge is the key
We start with research. What's already on the market? What technical solutions are possible? Who will be the users and what will they need? Also very important: which design vision fits the brand? Is that vision perfectly clear or does it need refinement?
Sometimes more extensive research is needed. For example, with regard to material, construction, use or ergonomics. Close ties with knowledge institutions allow us to quickly involve a specialist in the design process.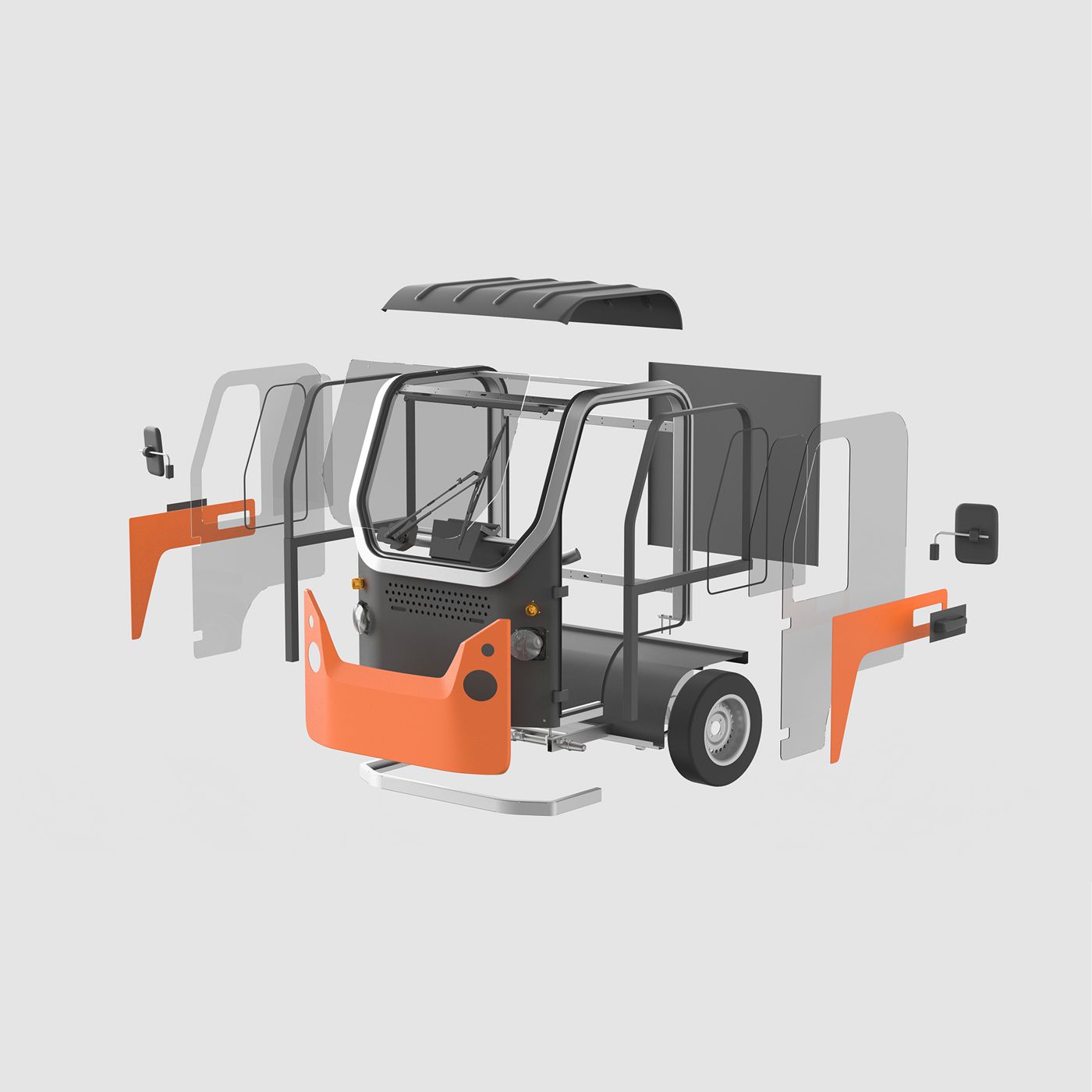 2. Design sketch: can we do more, using less?
In the sketching phase, we explore the full scope. We give our ideas free rein, make piles of sketches, work out hunches and create models to test our ideas as quickly as possible. In this phase, anything can happen: unforeseen preconditions emerge, we discover new wishes, come across underlying opinions and scrap requirements that have become superfluous.
We form logical combinations out of the many ideas. 'Can we do more, using less?' is the question we keep asking ourselves. We conclude this phase with a number of options, all of which can yield a beautiful and achievable product.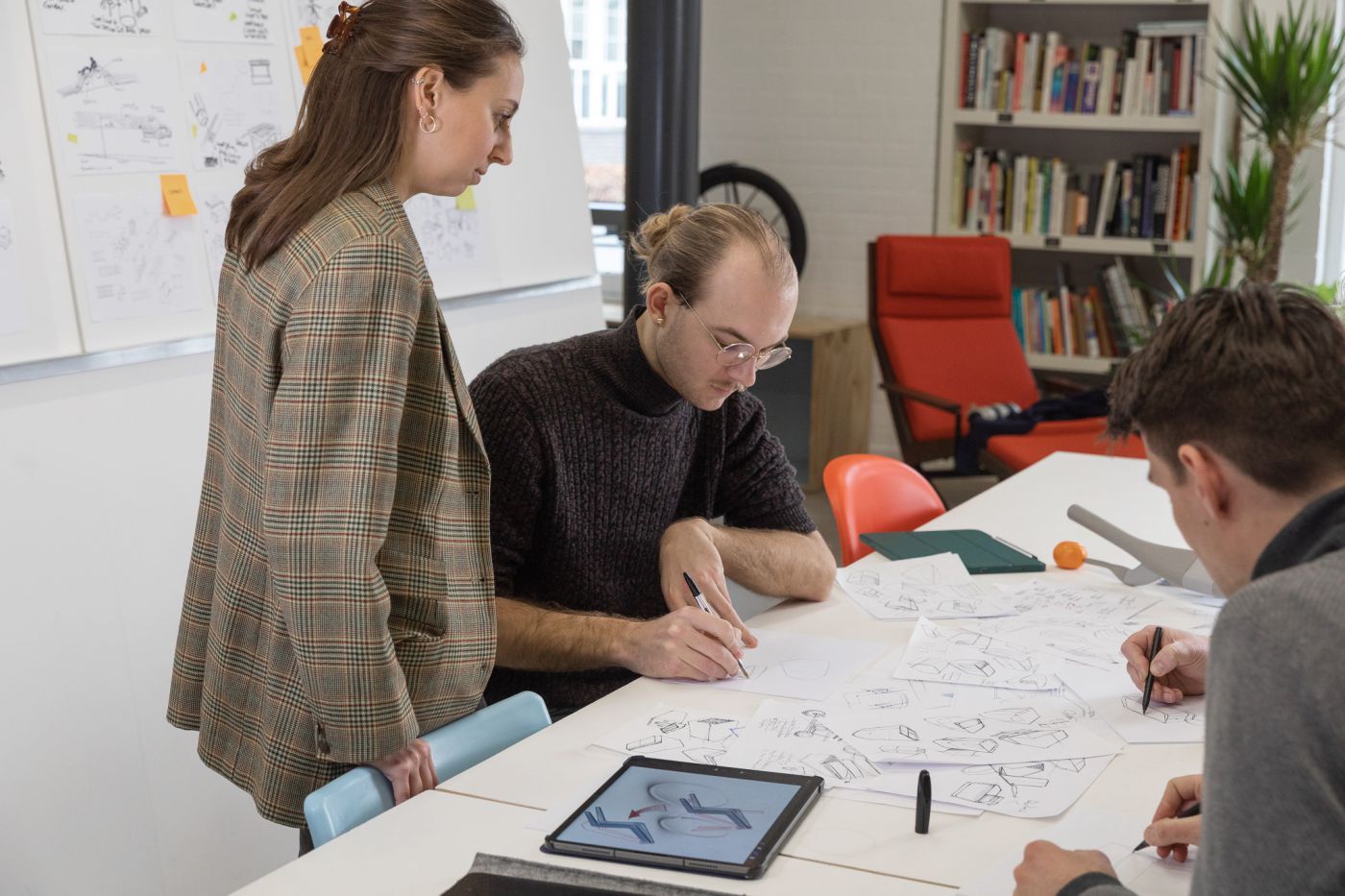 3. Concept design: X factor with a reality check
In this phase, everything becomes concrete. We elaborate the selected outline proposals into a number of product concepts: realistic, logical and attractive. Not only is every proposal feasible, but we also make sure that every design is sound on an intuitive level. At the end of this phase, we choose the very best design.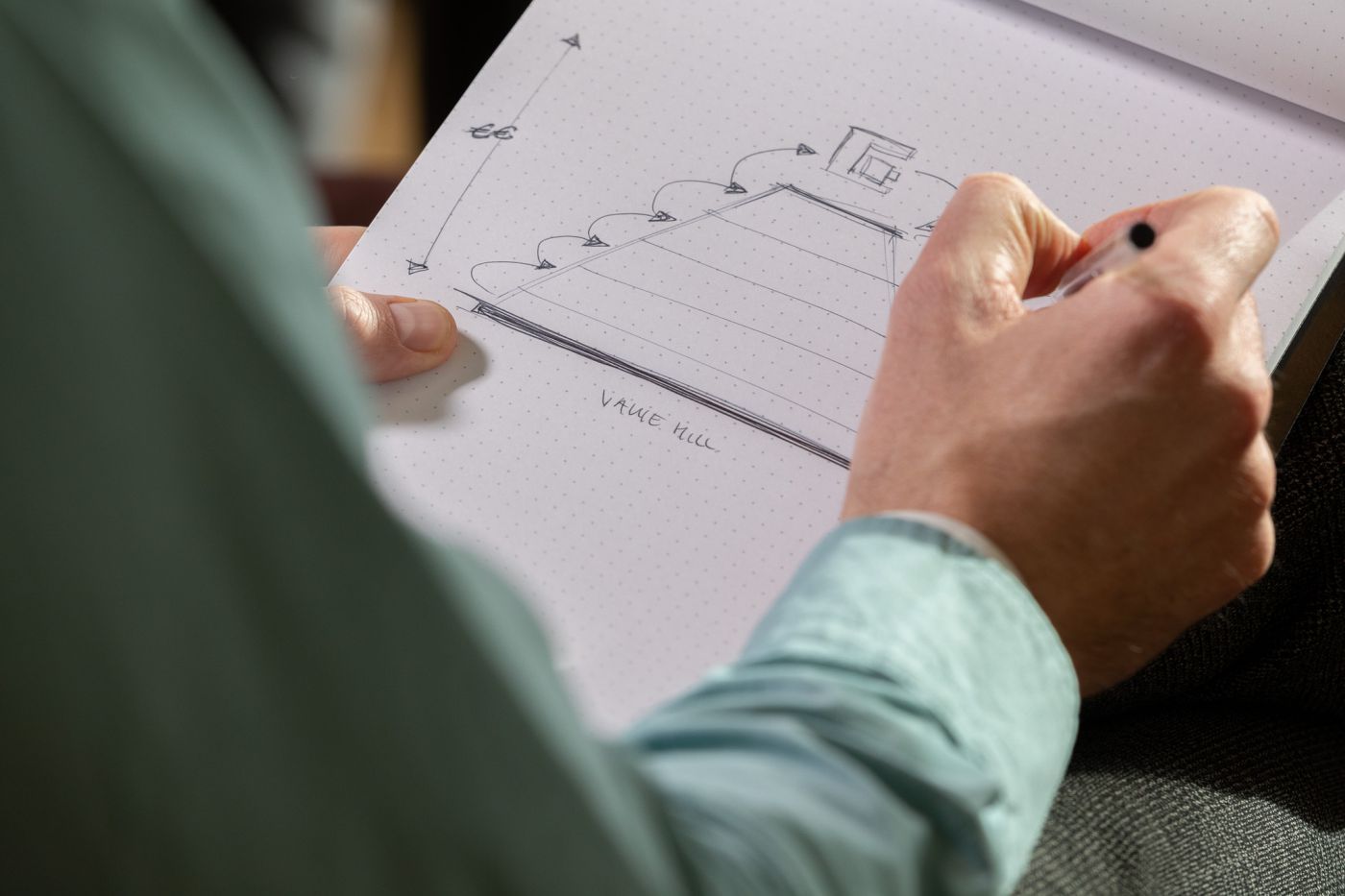 4. Final design: ready for use
After choosing the final concept design, our product designers make the design ready for production. The design is worked out down to the smallest detail: the exact construction, dimensions, choise of materials and shape. Colour and material use and graphic details (CMF design) are an integral part of this final design.
In this last phase especially, we coordinate intensively with the client. Does your company have its own engineering or product development department? Then we'll work closely together with them. Is there no one in your company who is tech-savvy? Then we will arrange everything for you. We'll ensure that the brand-new product can be put into production quickly.