Myndr
Complexity reduced to… almost nothing
Rethink.
81% of adults think they spend too much time on their smartphone. And 58% of teenagers consider themselves smartphone addicts. There were already apps to limit your internet use. But for these, you have to use... your smartphone. So, Maarten Wolzak asked us to come up with a physical knob. A kind of 'thermostat' for your online life, which you can use to regulate focus and attention.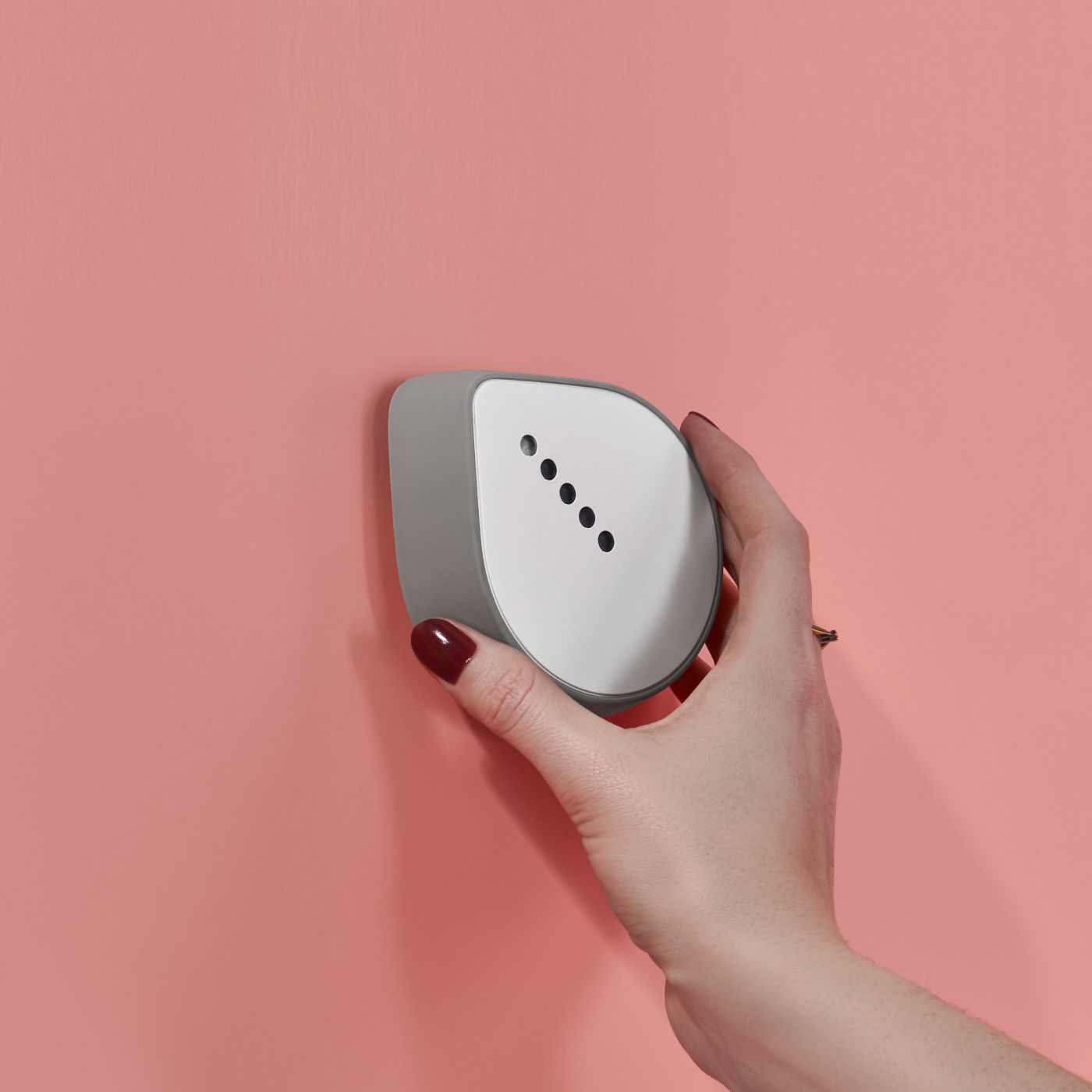 Design.
The knob had to show at a glance which position it was in. There were five levels: from everything 'on', via Netflix without WhatsApp, to calls-only.
Our product designers studied all the control knobs they could find. They made heaps of sketches and drew many models. Our graphic designers came up with a whole range of icons.

We tested our ideas on different users. This enabled us to eliminate all superfluous information, leaving us with a drop-shaped knob. With five points representing the different levels.

Our product designers did further user research to determine the ideal proportions and size of the knob. They also handled the construction and engineering.

Our CMF designers created a soft grip and two subtle colour schemes. A light and a dark one.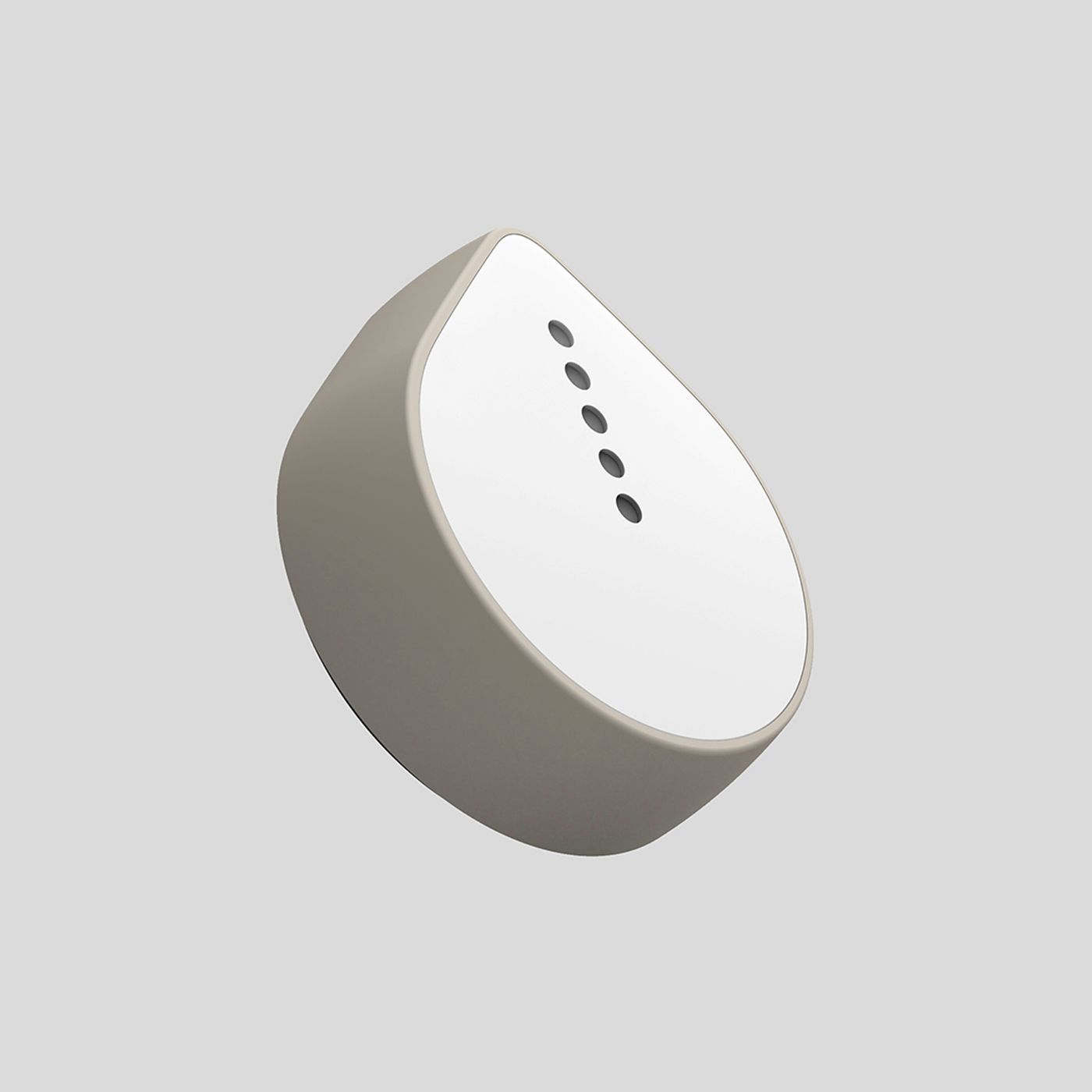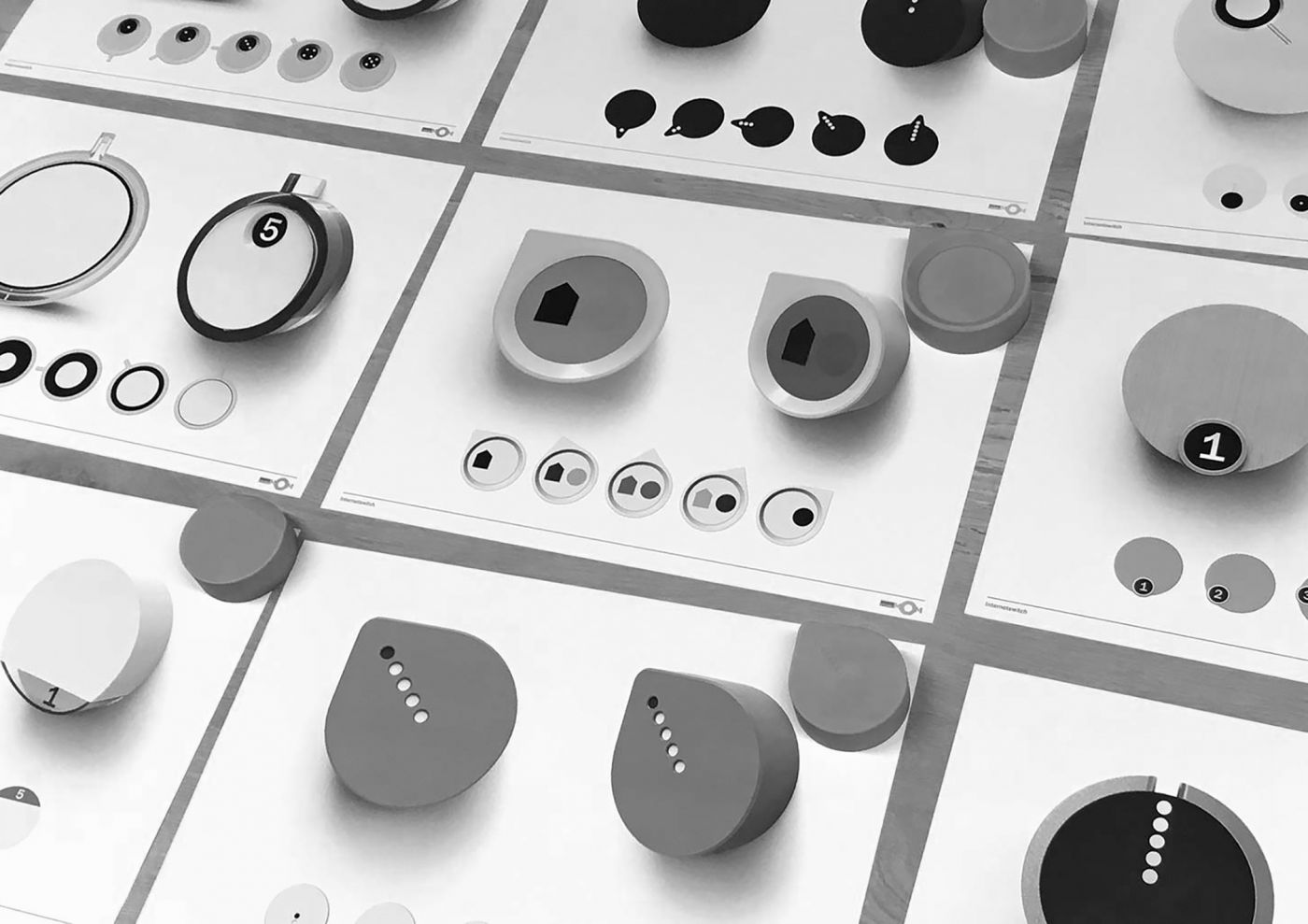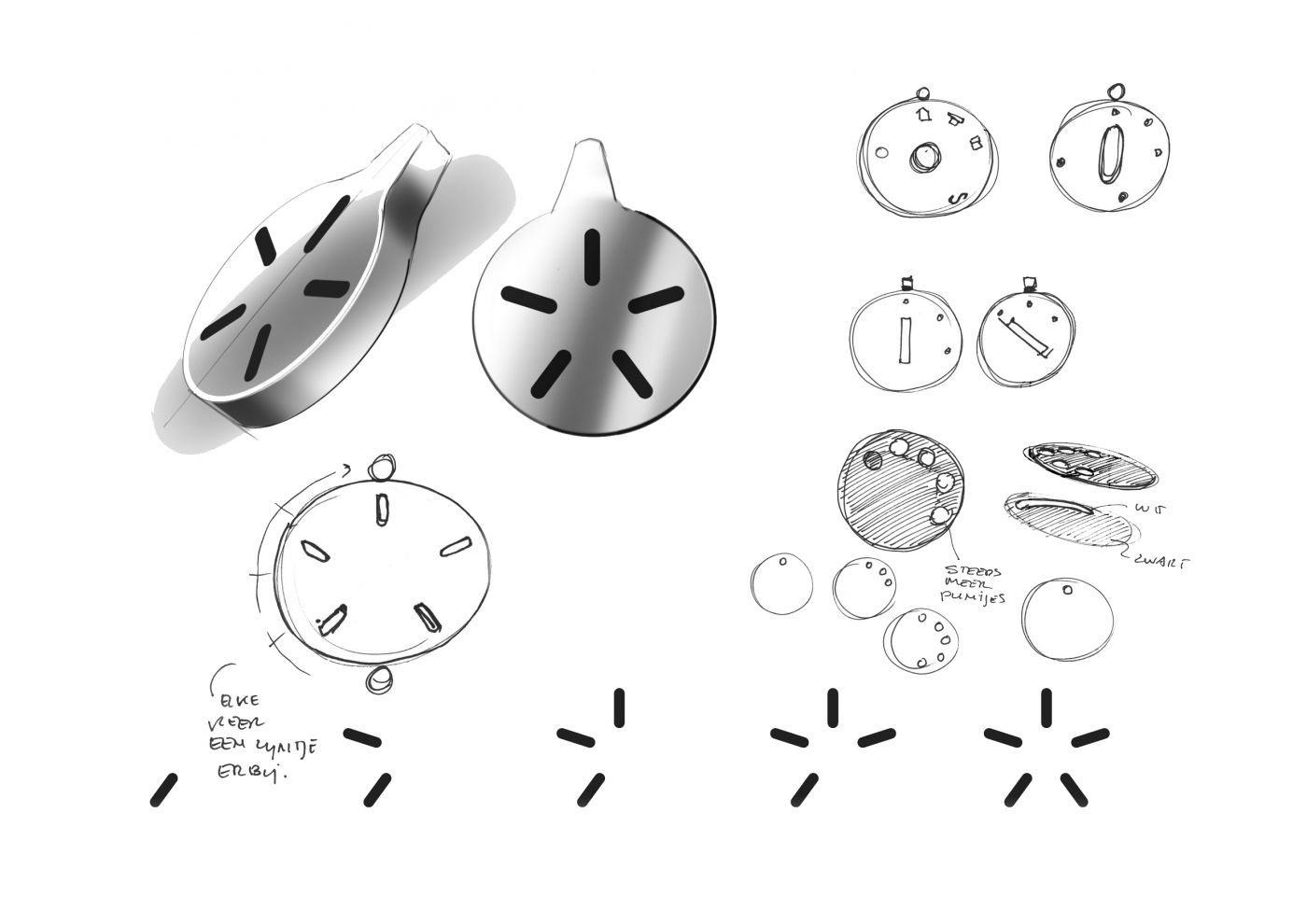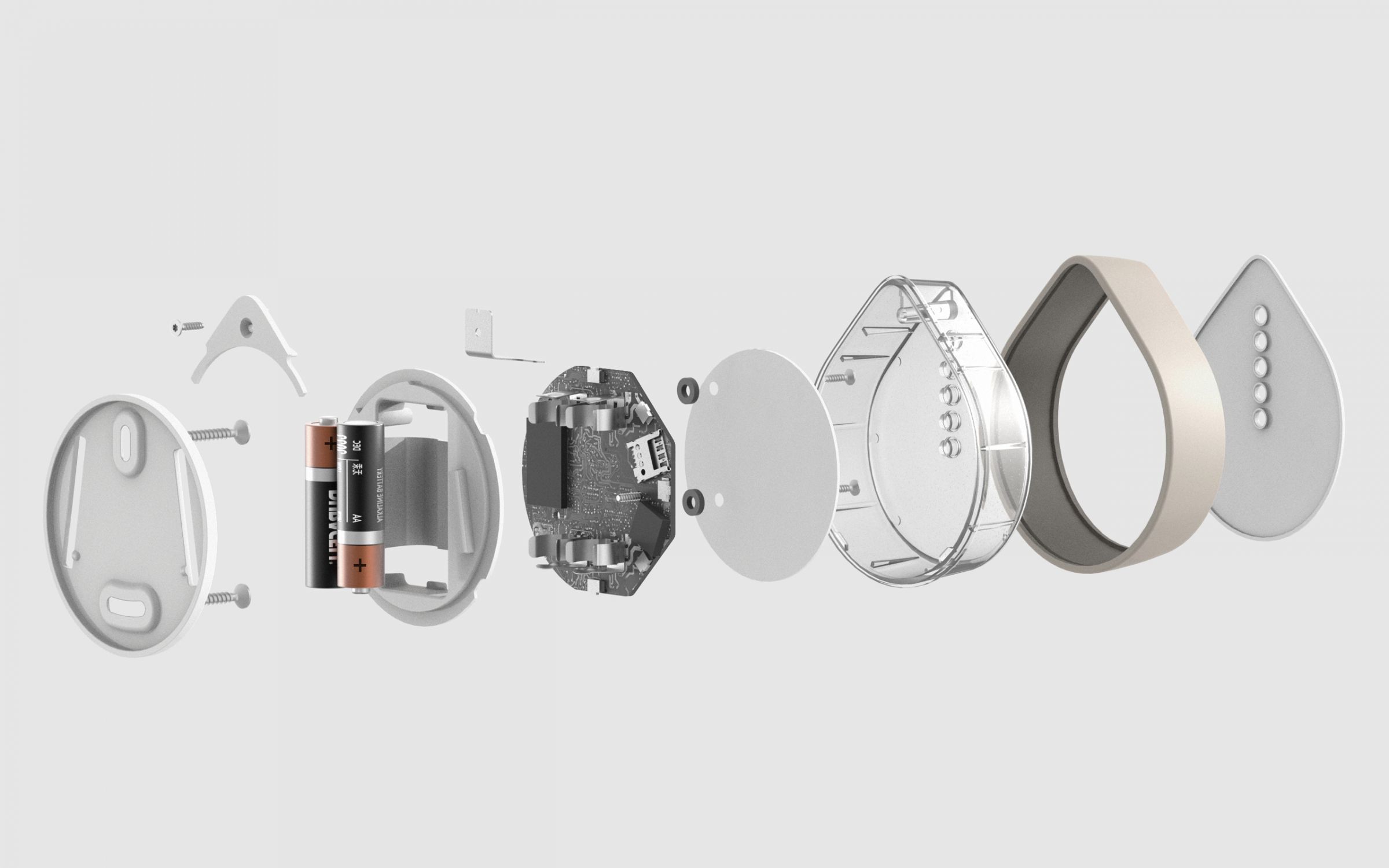 Change.
Wherever you place a Myndr on the wall, you create space for focus and attention. Just by turning the knob.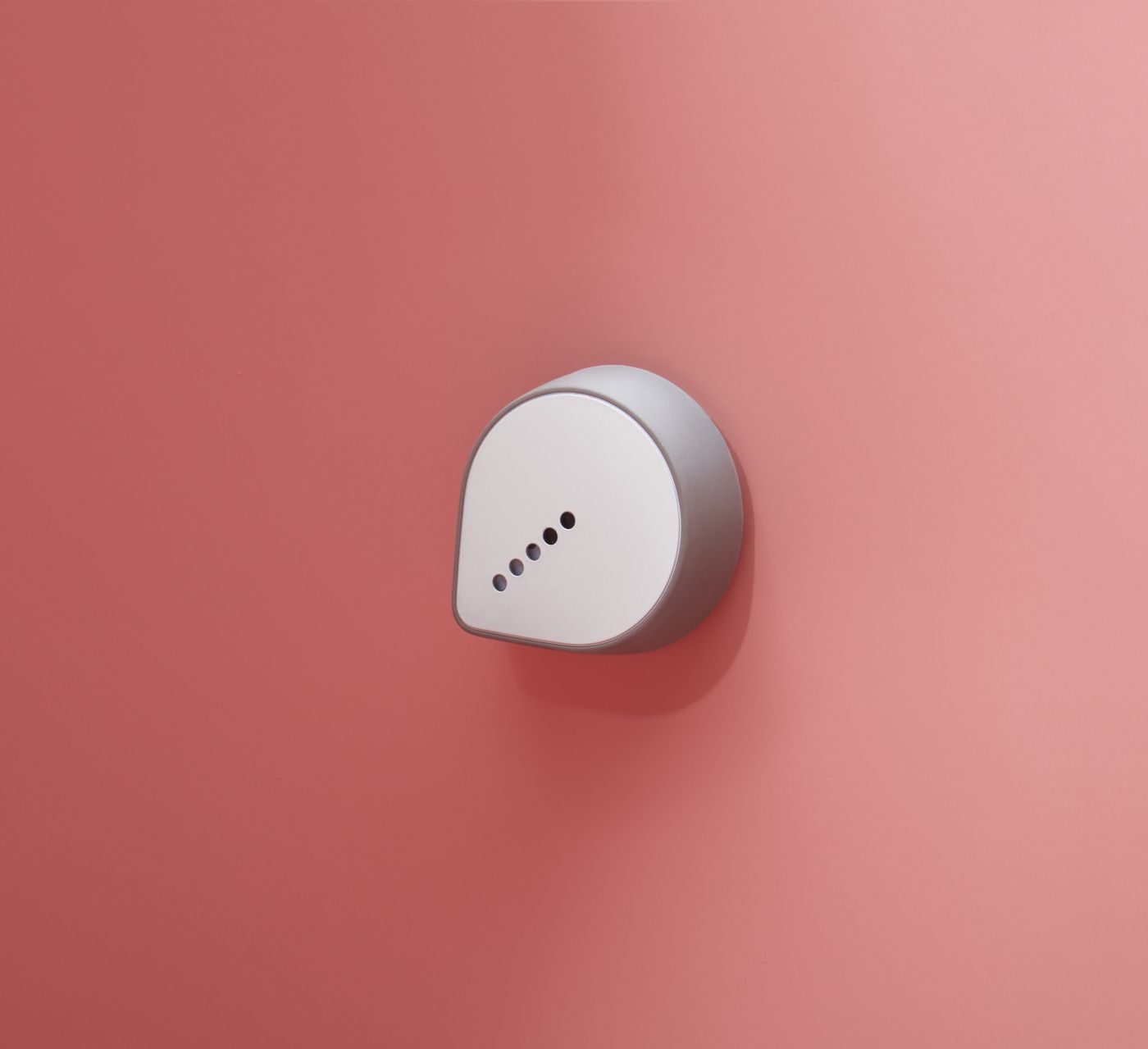 Wil je meer weten over onze studio?