THP Happy Clean zuil
Squeaky clean functional design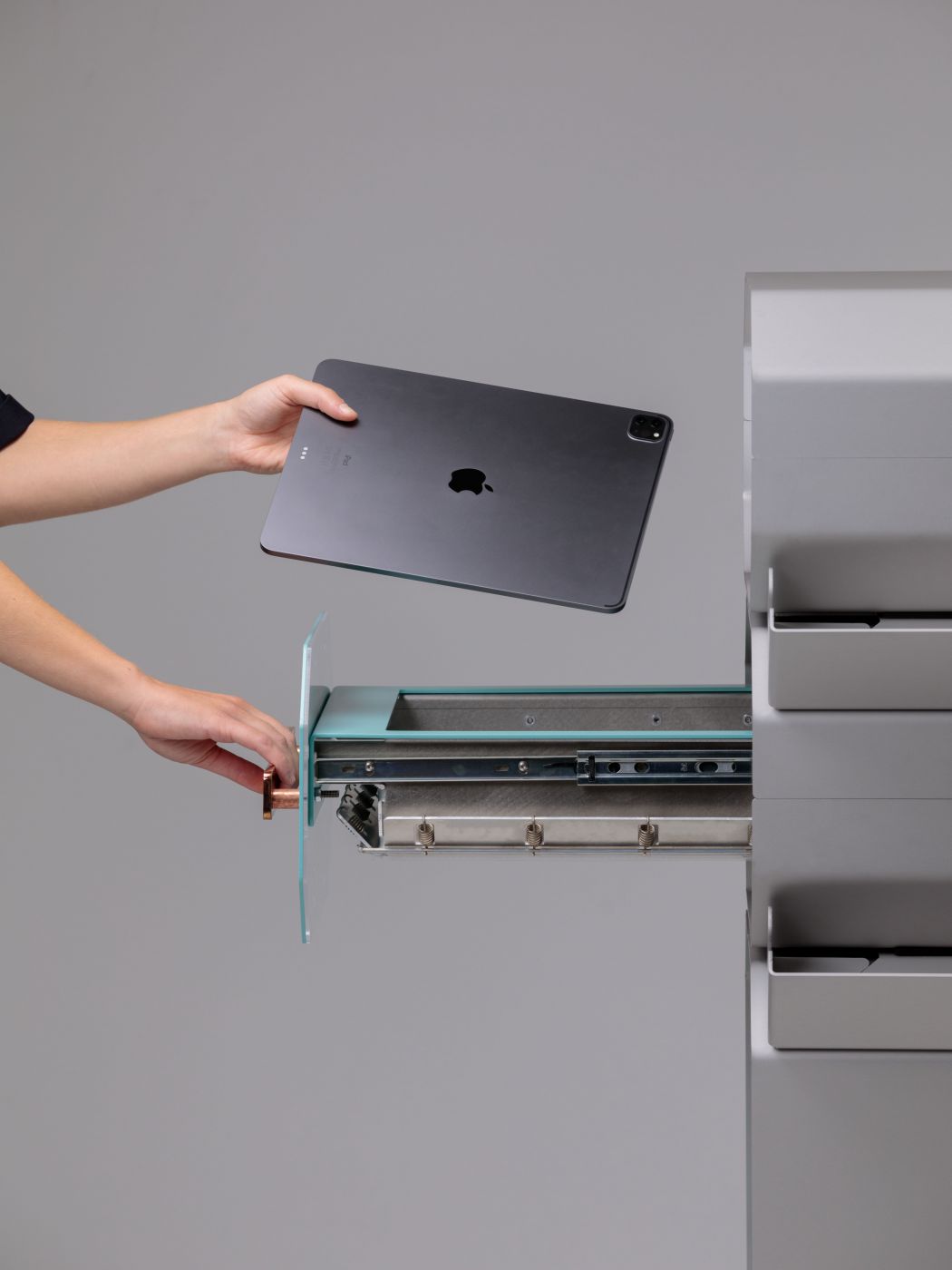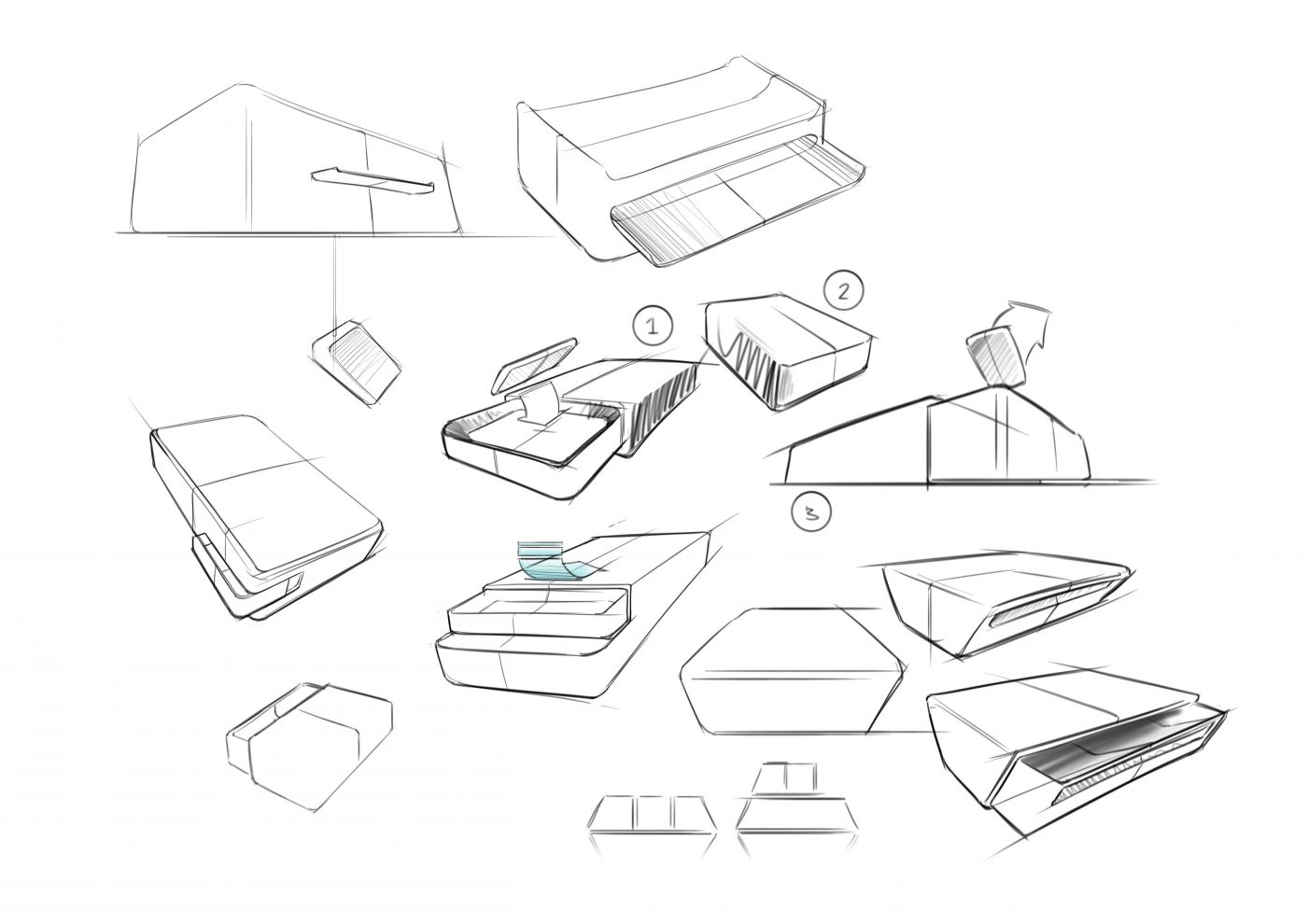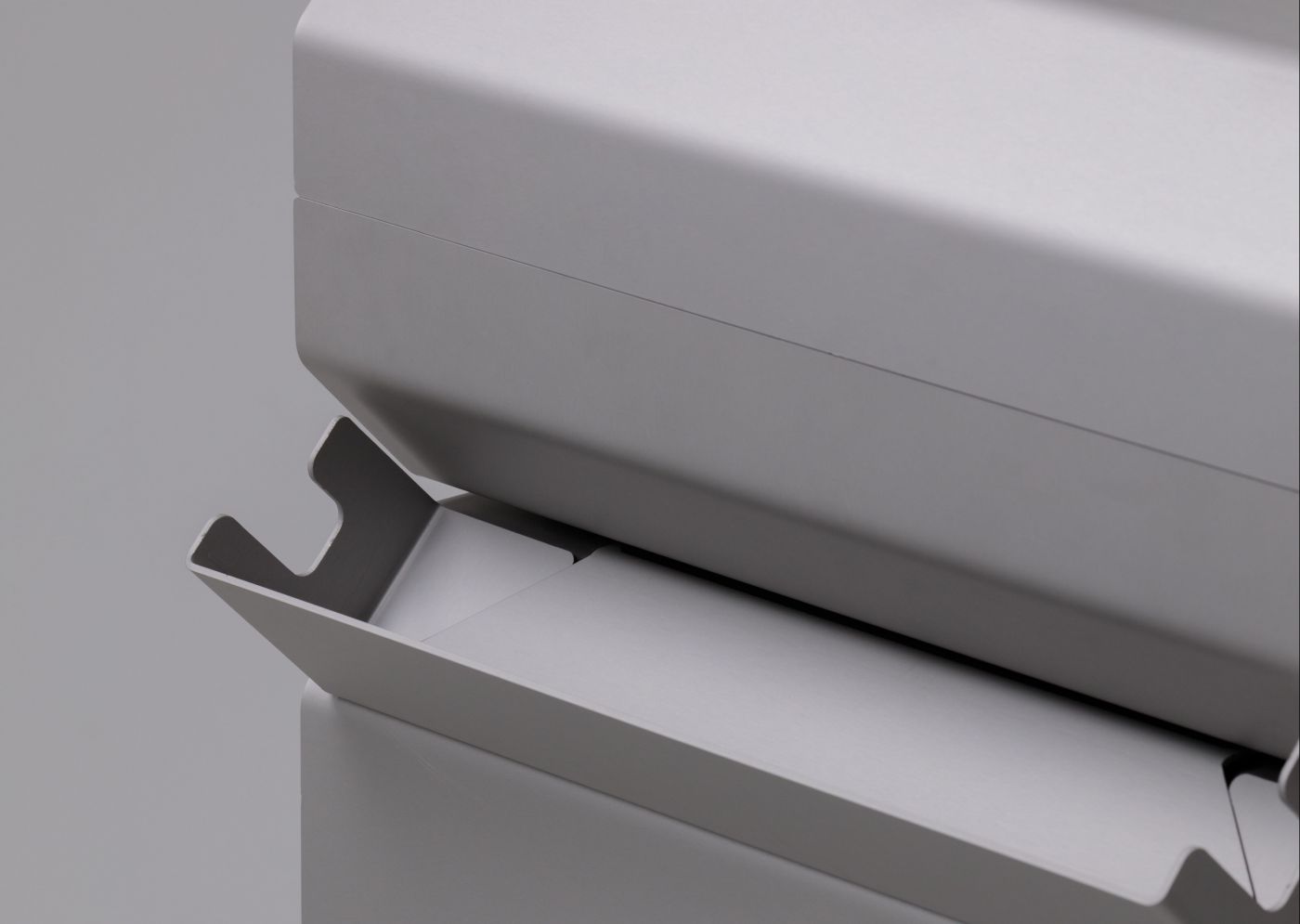 Design.
Happy Clean wants users to be able to disinfect their mobile devices themselves. Whenever they want.
Together with the experts from THP Clean Professionals, we came up with a very simple process to clean mobile devices in a few steps.

Aluminium reflects almost all radiation. We use aluminium for the housing and simultaneously as a reflector – two birds with one stone. And for optimal disinfection, we adapted the shape of the drawer. As a result, the UV-C light spreads even more effectively.

The disinfection drawer contains a tightly stretched UV-C permeable film that positions the hardware correctly in relation to the lamps. An affordable and unbreakable alternative to the often-used and very expensive Quartz glass.

The handle is made of antibacterial red copper and disinfects itself completely every 30 minutes. Without maintenance.

The Happy Clean Totem consists of 20 locally and automatically produced sheet metal parts. Each part can be easily replaced and adapted to new requirements: a future-proof design.

You can stack different modules into a compact totem pole. For example, you can mount a dispenser on the sides for fully recyclable disinfectant wipes. Handy if you want to disinfect your hands while you're at it.

The totem is accessible from two sides and can easily be placed in the middle of any room.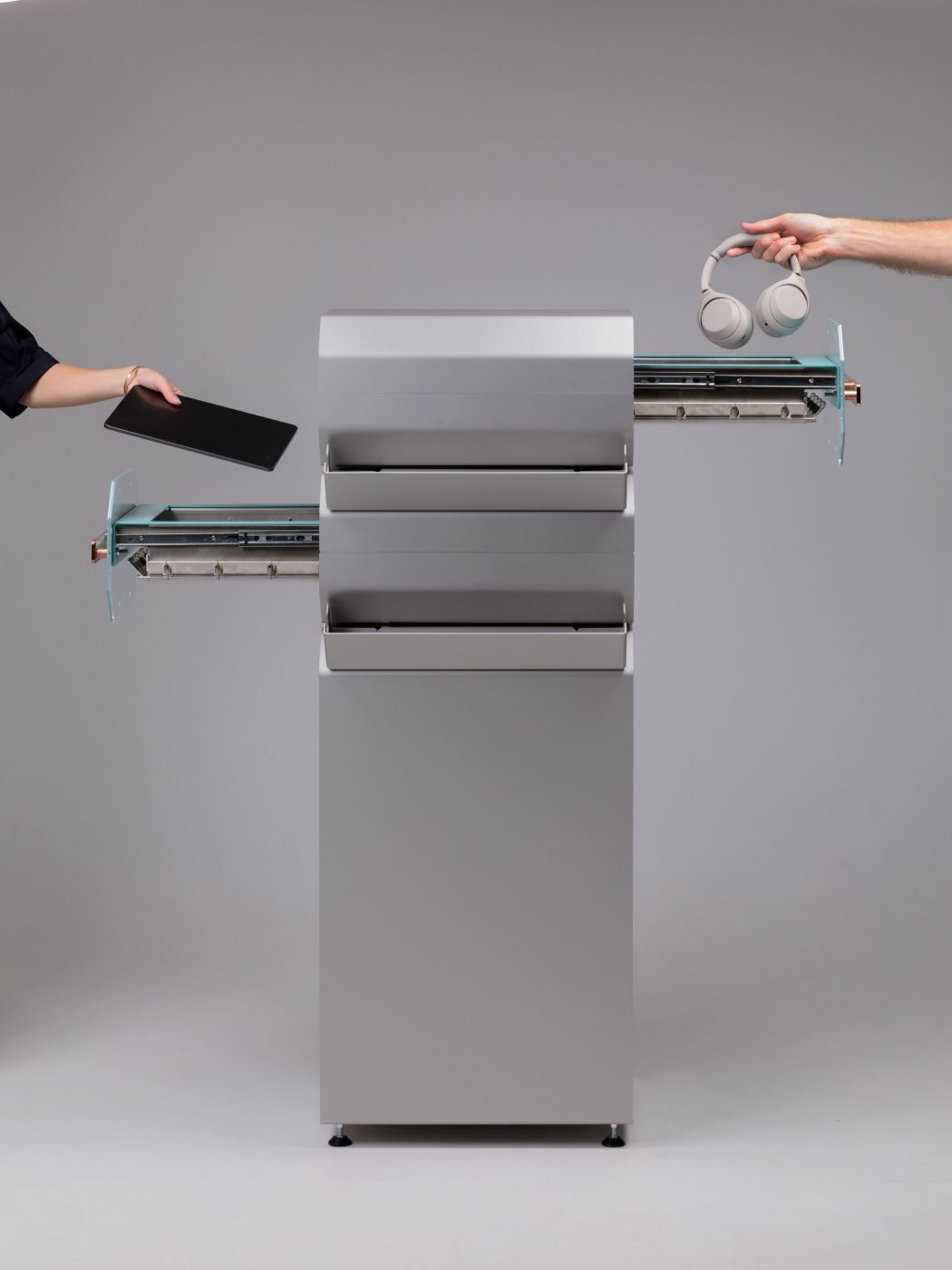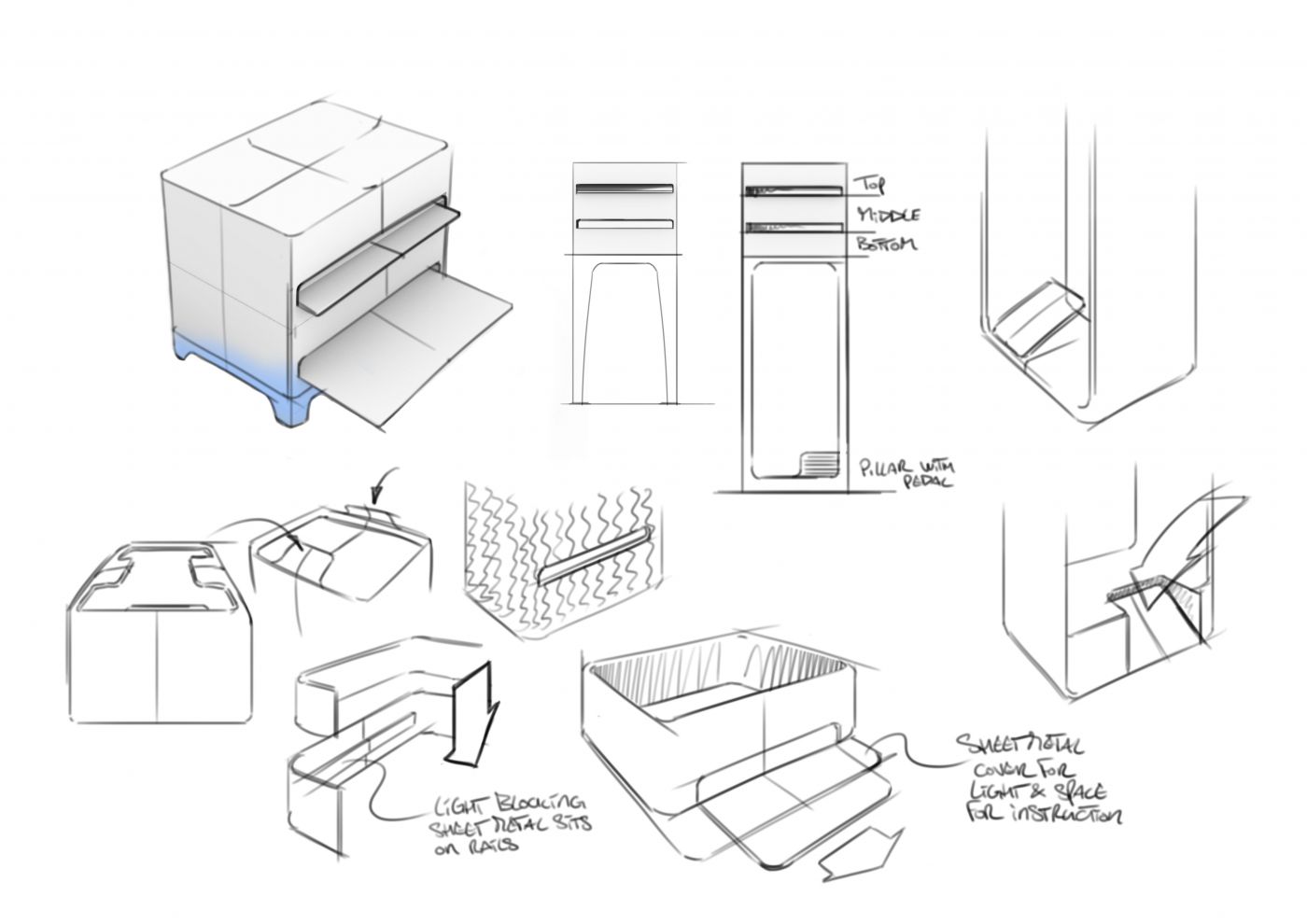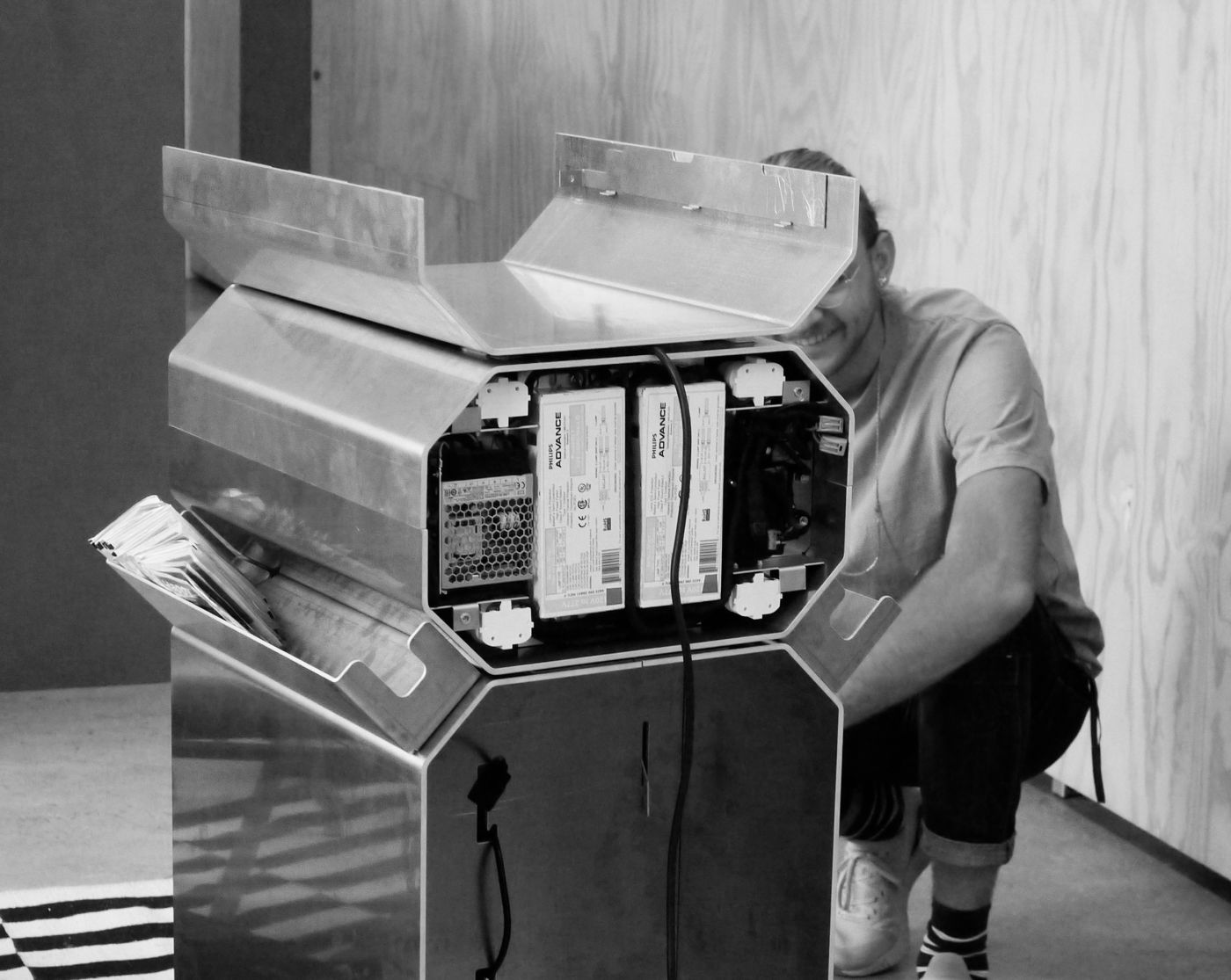 Change.
With the Happy Clean Totem, cross-contamination in the office through mobile devices is a thing of the past. The totem allows people to easily disinfect their mobile devices in 30 seconds. At the entrance or right next to the coffee machine, for example.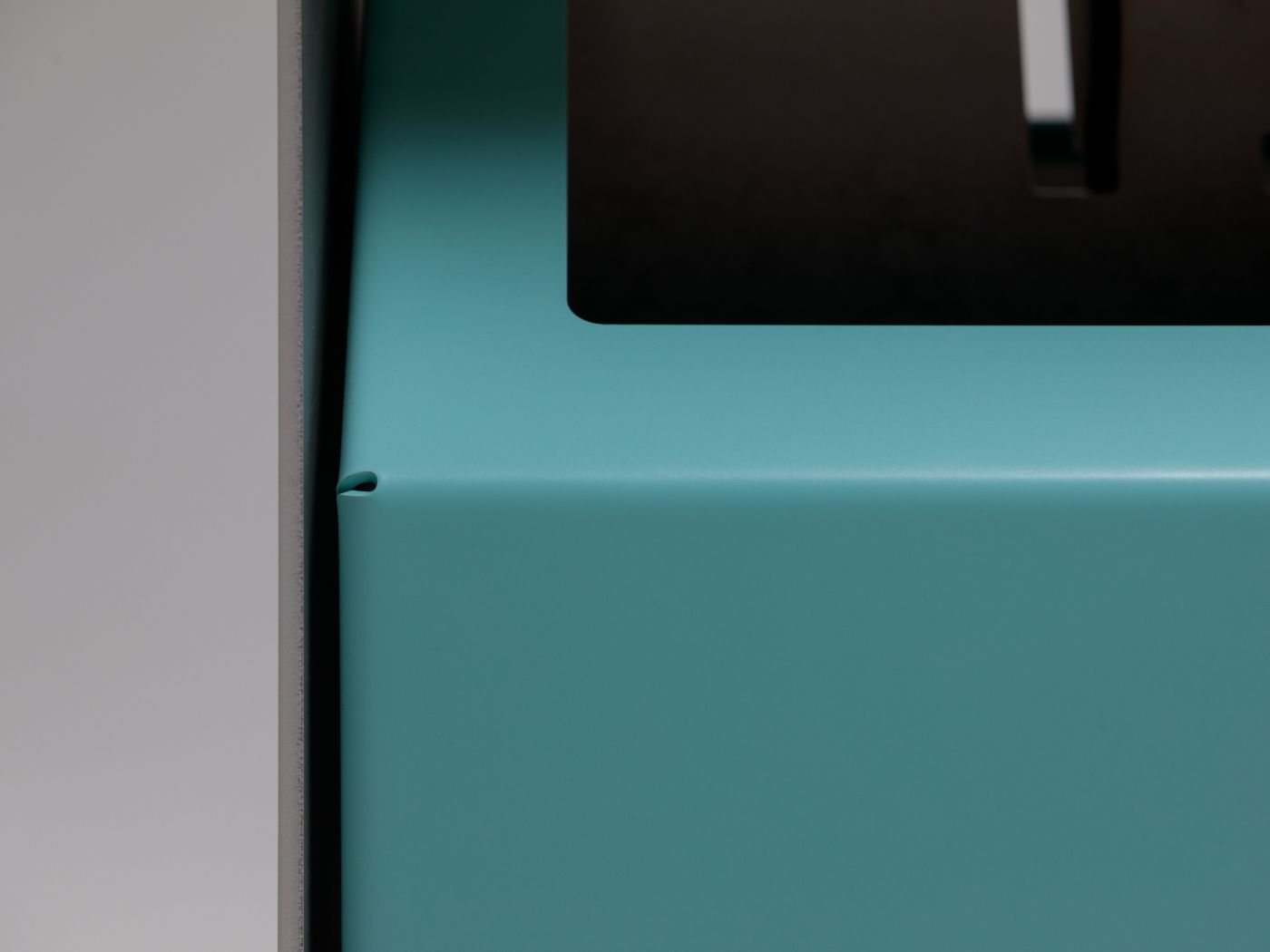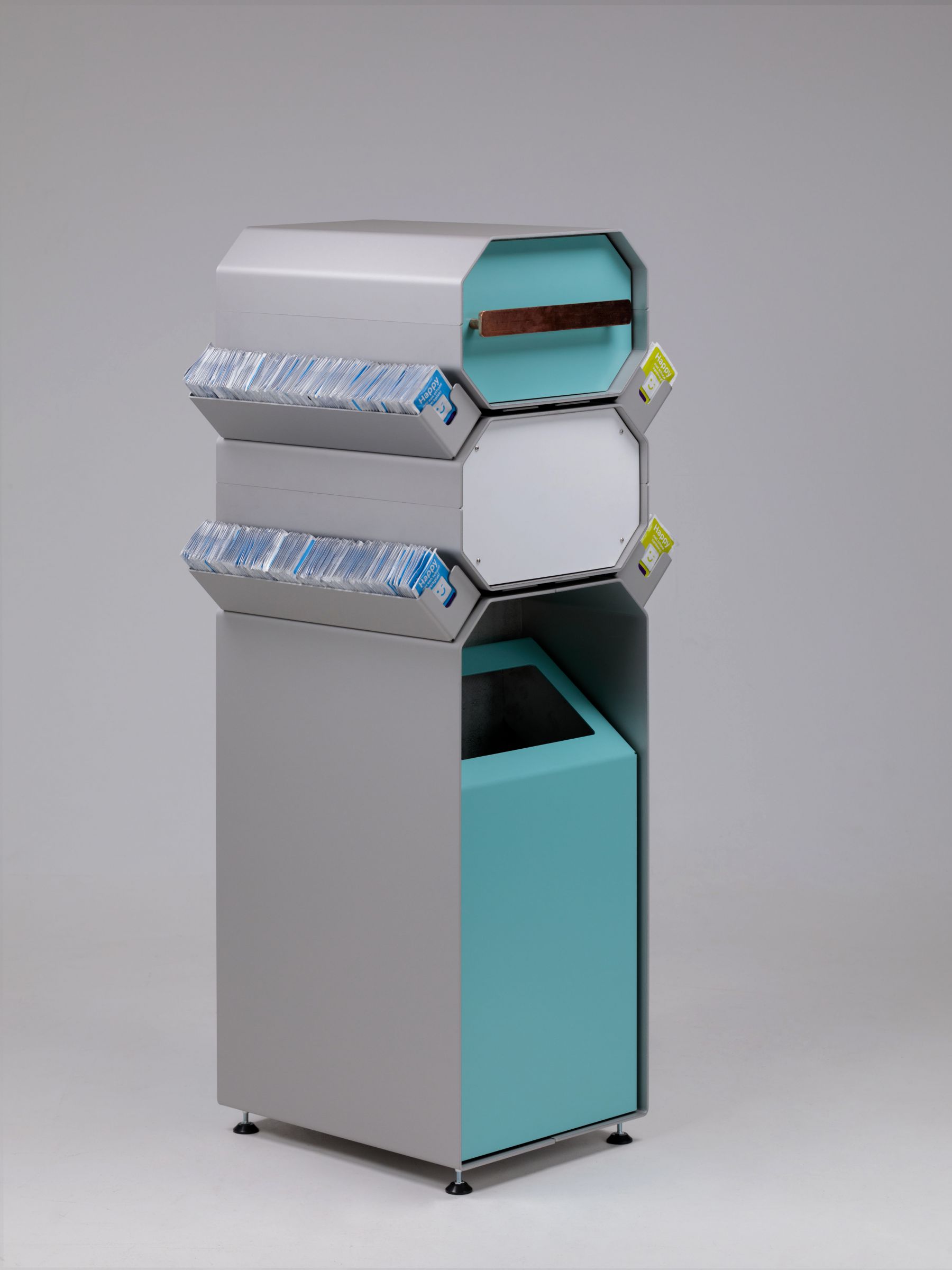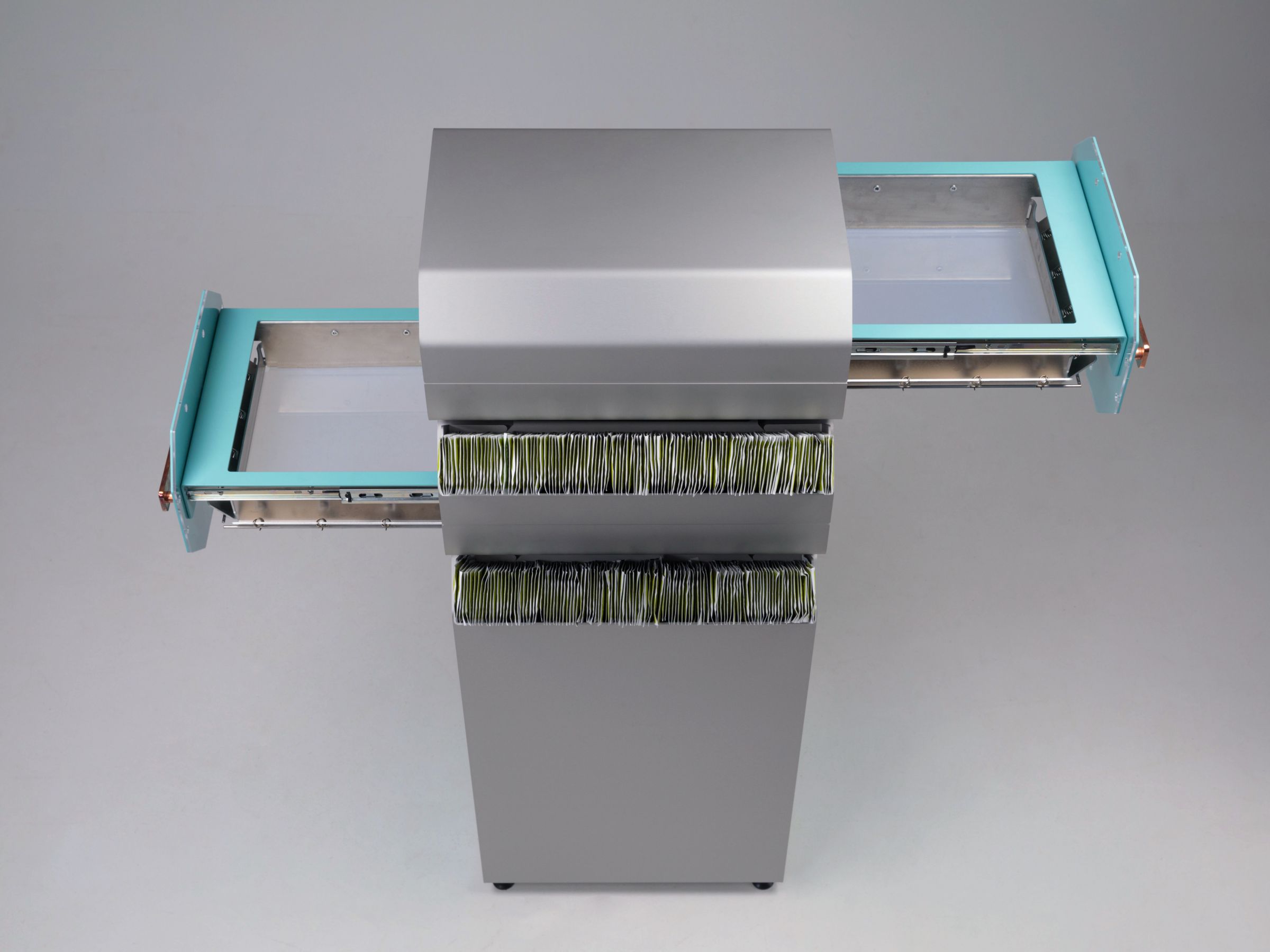 Wil je meer weten over ons en onze aanpak?