Smart coffee maker
Good old-fashioned coffee. In one single cup.
Rethink.
A fresh cup of coffee at any moment. This explains the success of the capsules that have largely replaced filter coffee. Sometimes the taste is good. More often, it is mediocre. Moreover, these 'single serve' systems create heaps of additional waste from capsules and other packaging. Dutch market leader Douwe Egberts immediately liked what they saw when we presented our new approach to coffee making.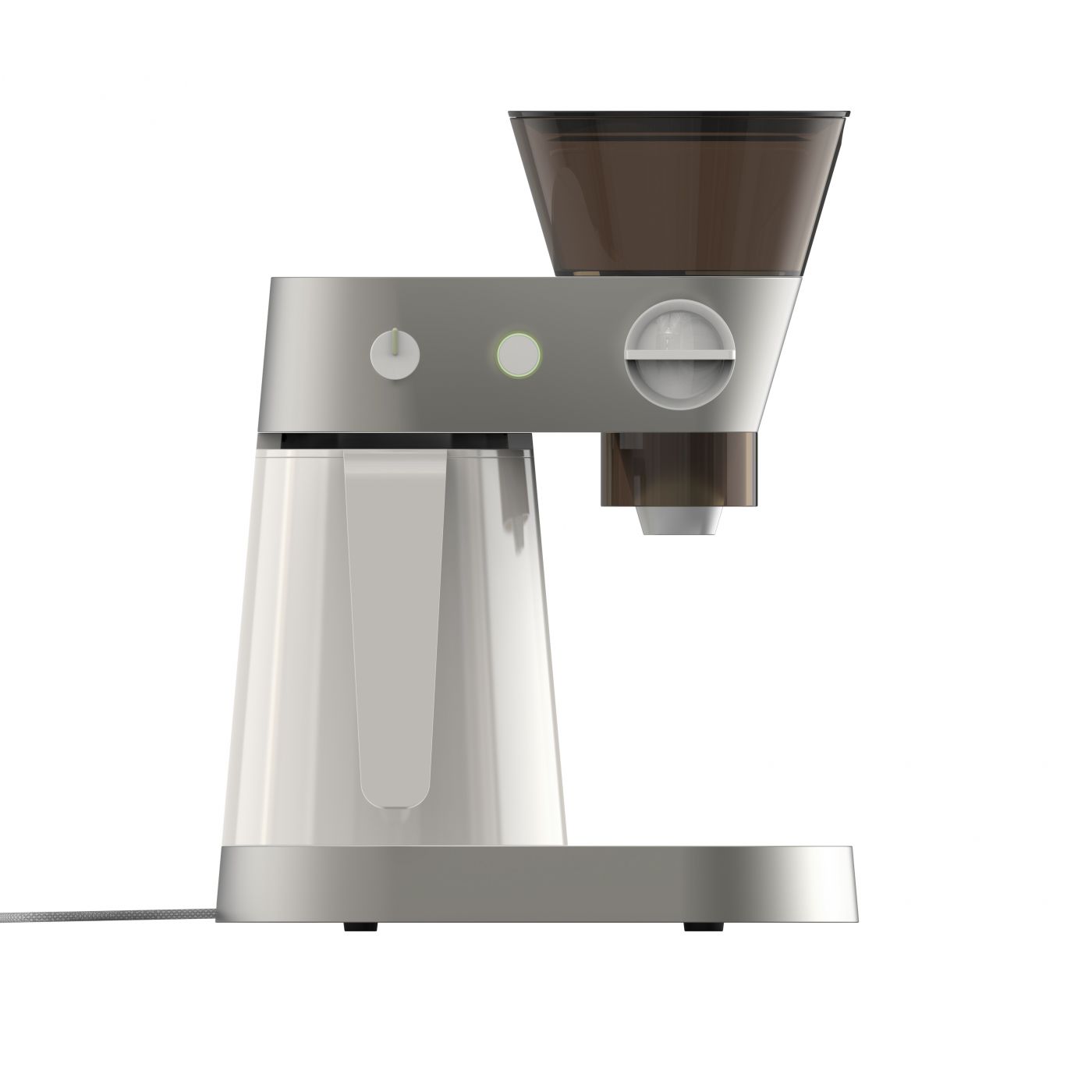 Design.
We designed a 'traditional' coffee maker, but for one cup of coffee at a time. Ultra-fresh, of excellent quality and with as little waste as possible:
For the design, we researched the old filter coffee culture. We brought the archetypal forms together in a single new design.

The machine uses ordinary ground coffee. Or your own ground beans, of course.

The storage for the ground coffee is vacuum-sealed. This preserves as much of the aroma as possible.

The dosing system helps you

choose the exact number of 'scoops' to go into the reusable filter.

The large water tank is good for 8 individual cups of coffee.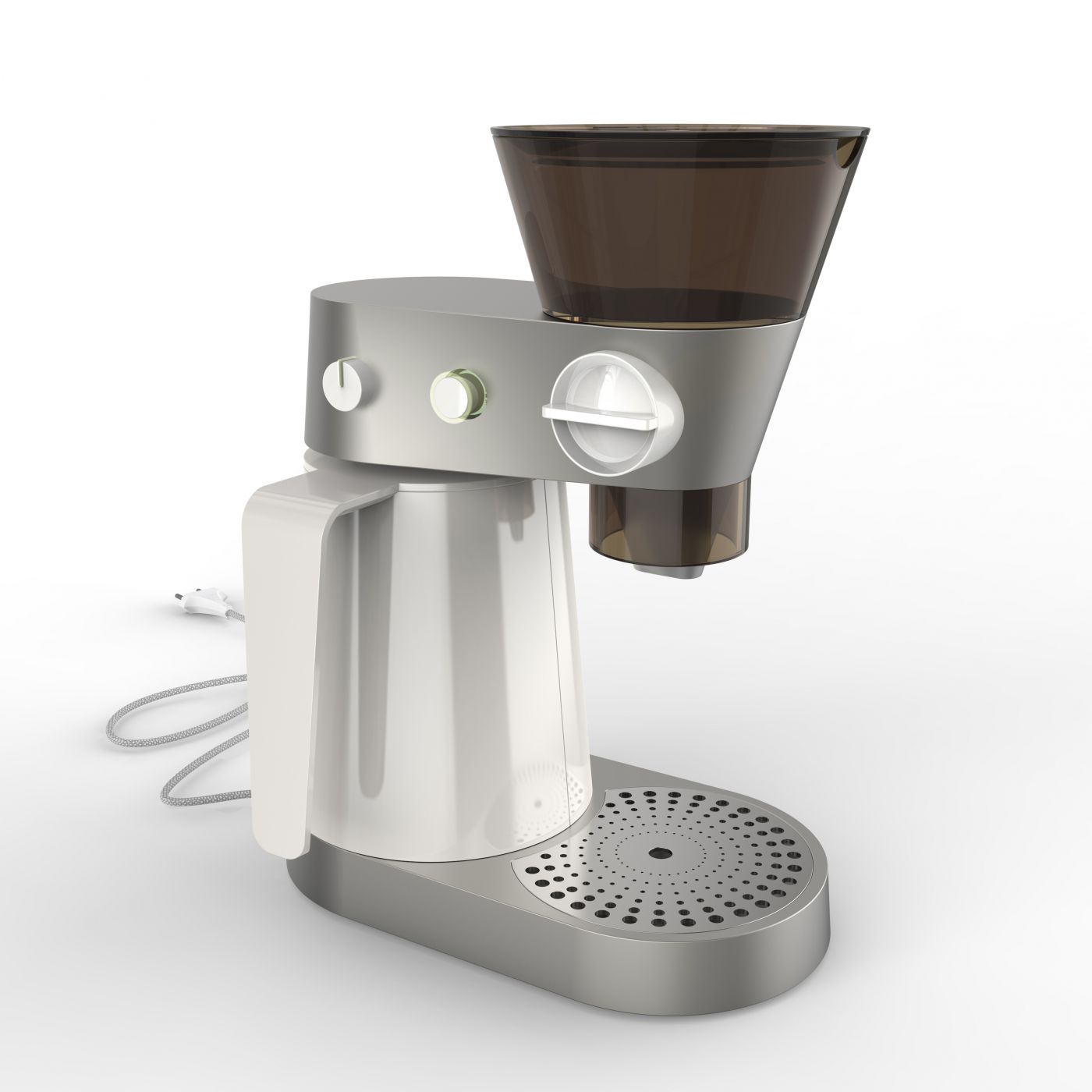 Change.
This quick-filter coffee machine is the solution for people who are looking for quality, no-nonsense and home-brewed. With virtually no waste. A design so natural, it might have been around forever.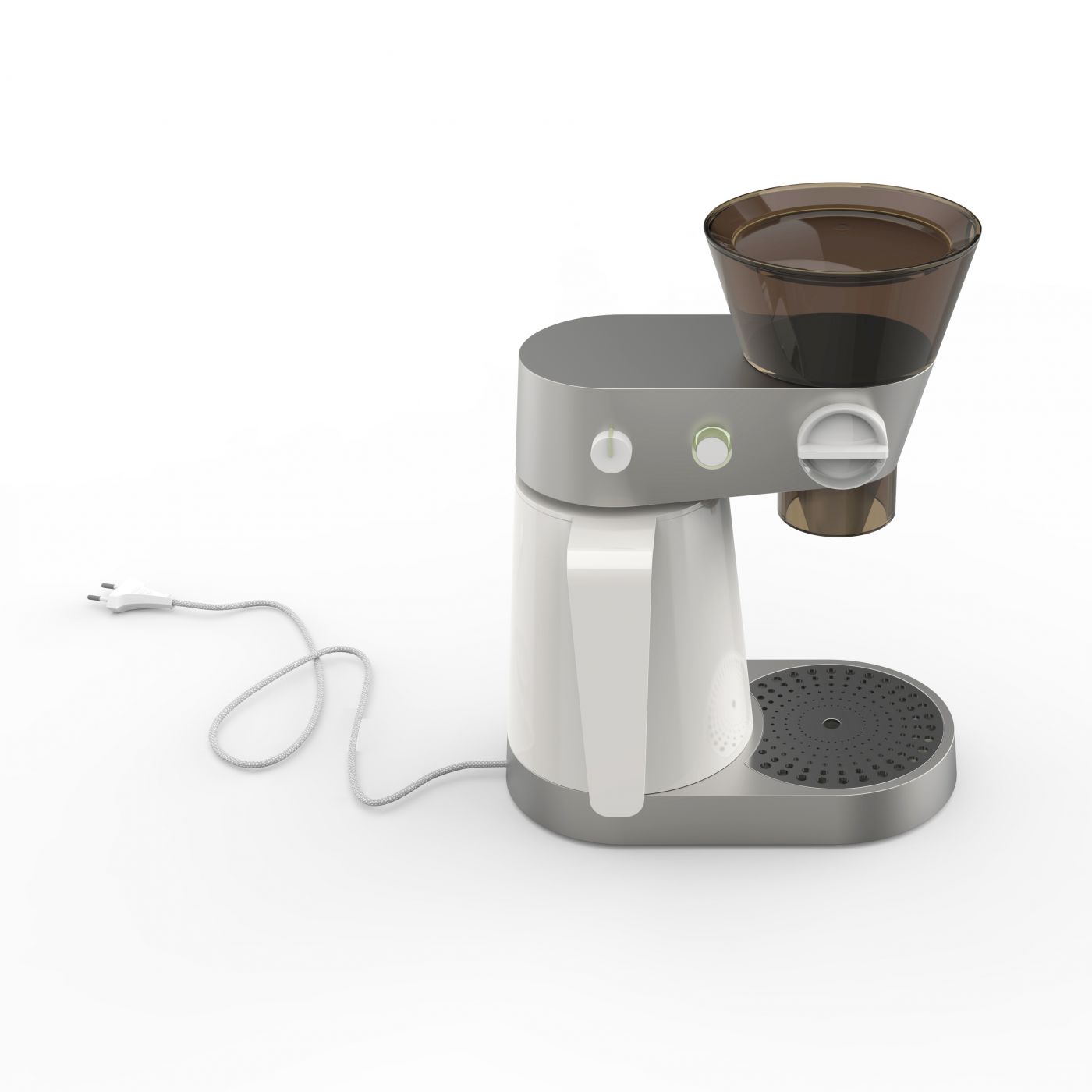 Wil je meer weten over onze interieur ontwerpen?