Metropole conceptbike
Made in Holland
Rethink.
Bicycle brands have their frames mass-produced in the low-wage countries of the Far East. All pipes must be processed and welded together in a welding jig. By hand. Consequently, bicycle brands have to deal with long delivery times, inflexible production chains and a lot of extra CO₂  due to transport. Can't we just make our bicycle frames locally?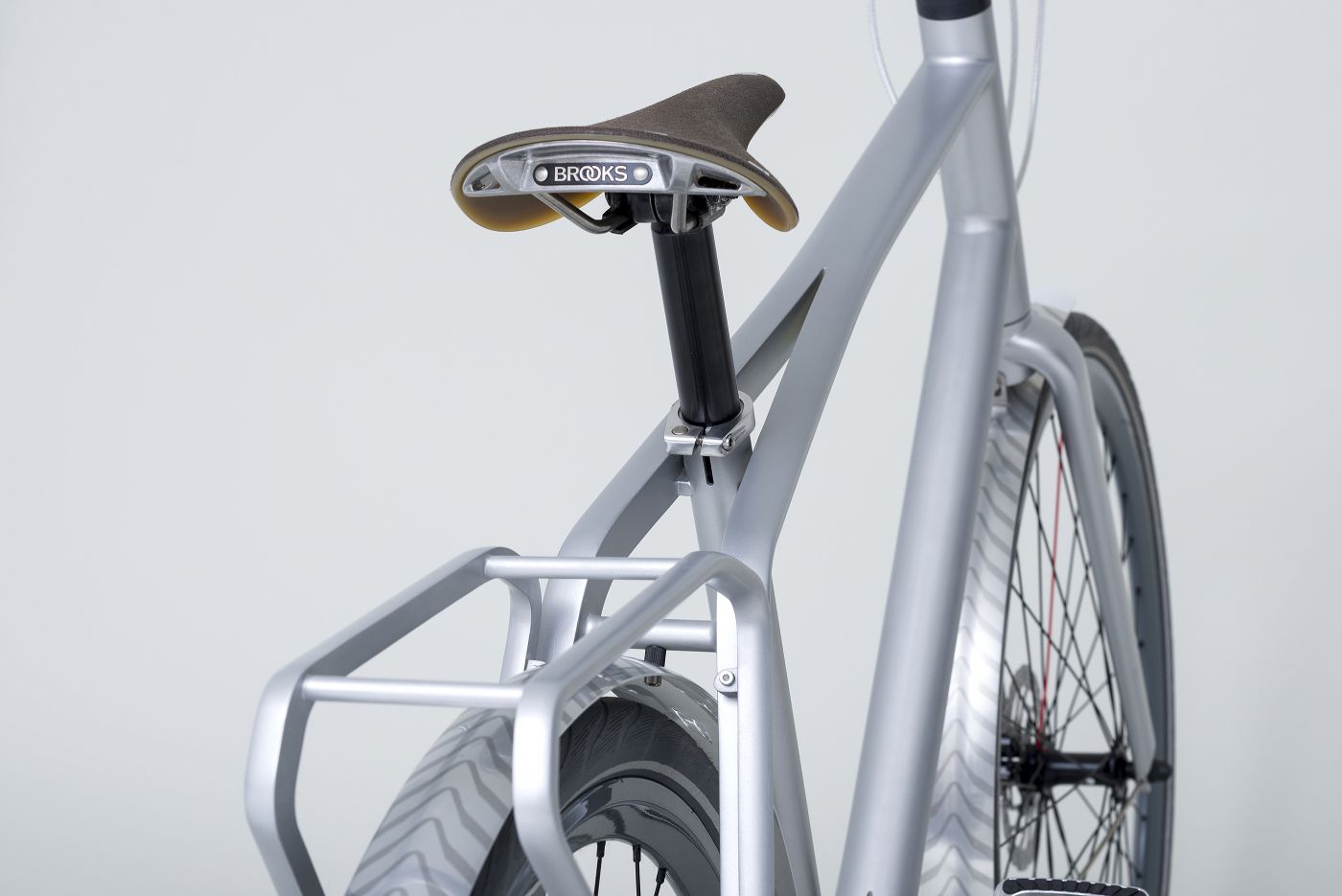 Design.
With the possibilities of computer-controlled bending and milling machines (CNC), we went looking for a less labour-intensive bicycle frame:
With one clever extrusion profile, we were able to design a frame with five tubes less. The top tube, down tube, chain stay and seat stay consist of one bent and milled part.

An additional advantage is that the cables can easily be guided through the continuous profiles.

The angle of the chain stay is the same as that of the front fork. This allows the enclosed carrier rack to be mounted on either the front or the rear.

We integrated the lighting designed by us – for CURANA – into the mudguards.

We opted for a low-maintenance belt drive.

Thanks to the CNC technology, frame sizes can be easily adjusted.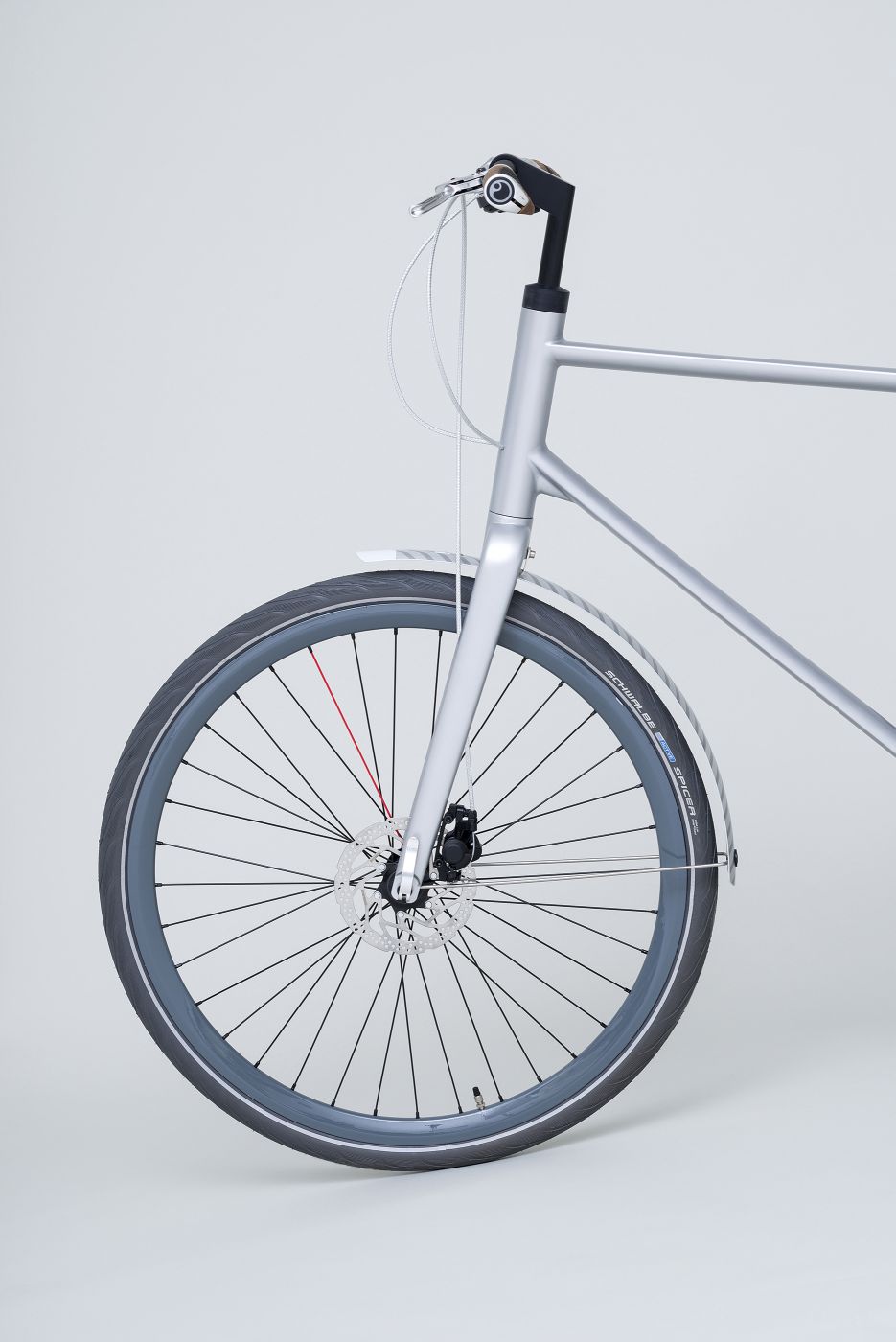 Change.
What's not to like? Minimal footprint, maximum flexibility and short delivery times. This bicycle prevents waste and unnecessary CO₂ emissions. The frame can be produced locally and on demand. The stock consists only of tubes. This way you save costs on stock, transport and overproduction of frames.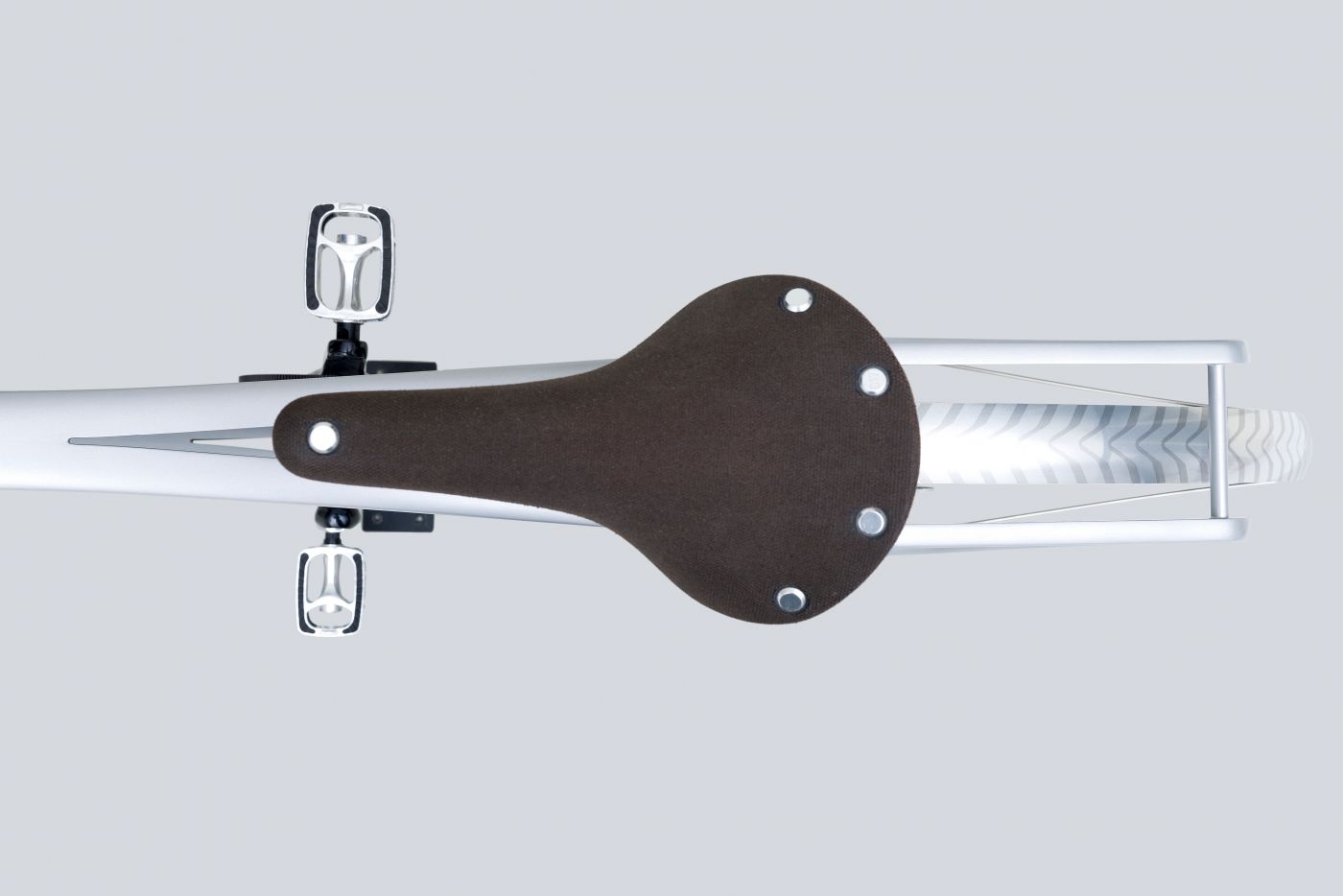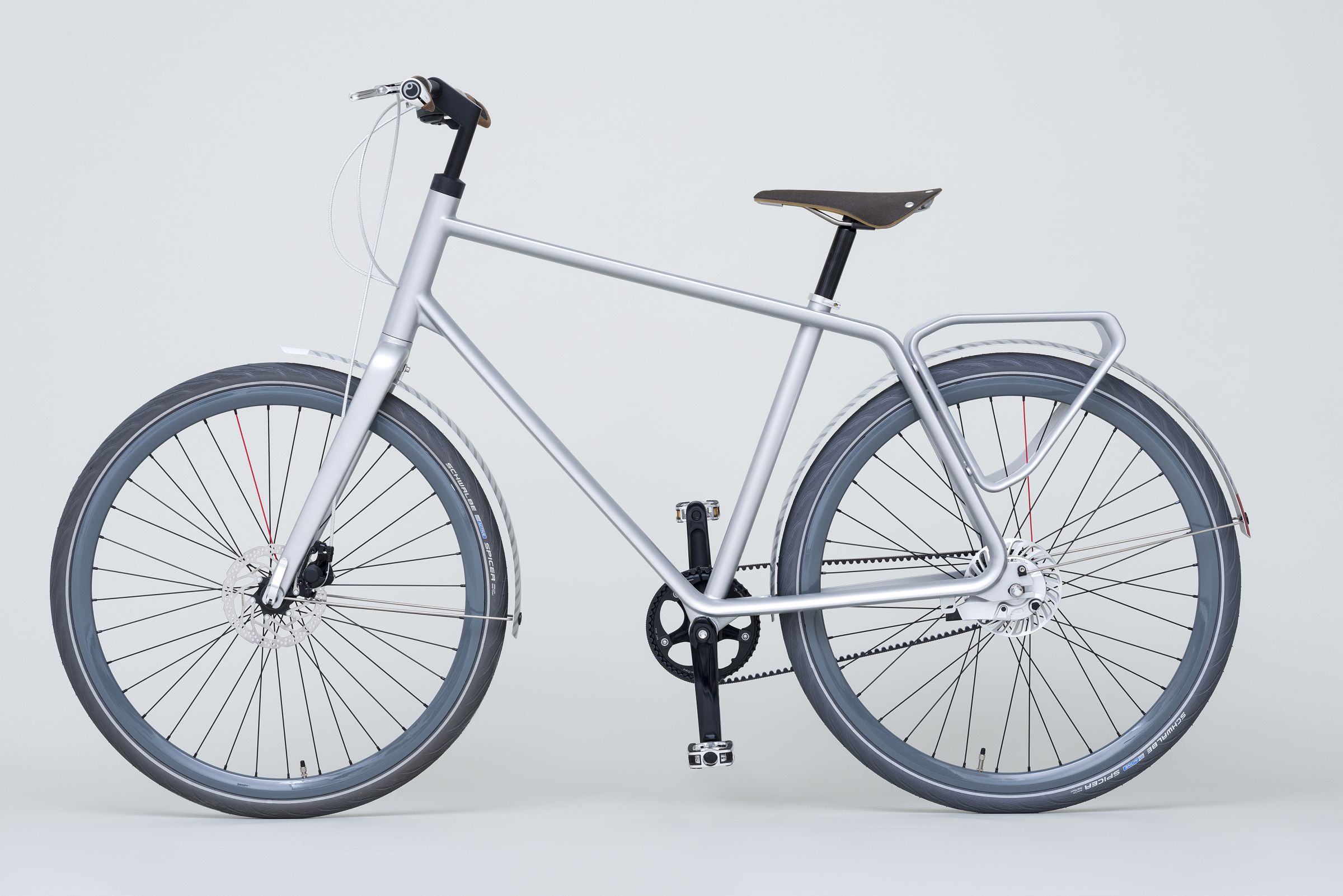 Would you like to see this concept bike in real life?