First pilot City Parasite is a fact
Getting work done in the Lindestraat
Last weekend, we ran the first pilot for City Parasite, a project in which, together with Save Plastics, we designed a toolbox for spontaneous, spatial change and urban greening. "Lego bricks for adults" is how Bram Peters, collaboration partner and owner of Save Plastics, calles the building elements made of hard-to-recycle plastics.
In the Lindestraat in Zwolle, local residents worked together to build a new meeting place while stenghtening the biodiversity of their street. "Super fun to do this with our neighbors. everyone is enthousiastic and you immediately feel that the street revives. Even in the rain."
The reactions were positive and show that the product stimulates social connection between local residents. The result is, as mentioned by one of the residents 'much better than the concrete jungle that it was before'.
More elements will be placed in the Lindestraat this December and another pilot will  be carried out in the SallandsWeide in Assendorp. Adriaan Mosterman, representative of the municipality, is positive: "It is very nice to see the effect of the product. You get similar residents together around greening. That makes me happy".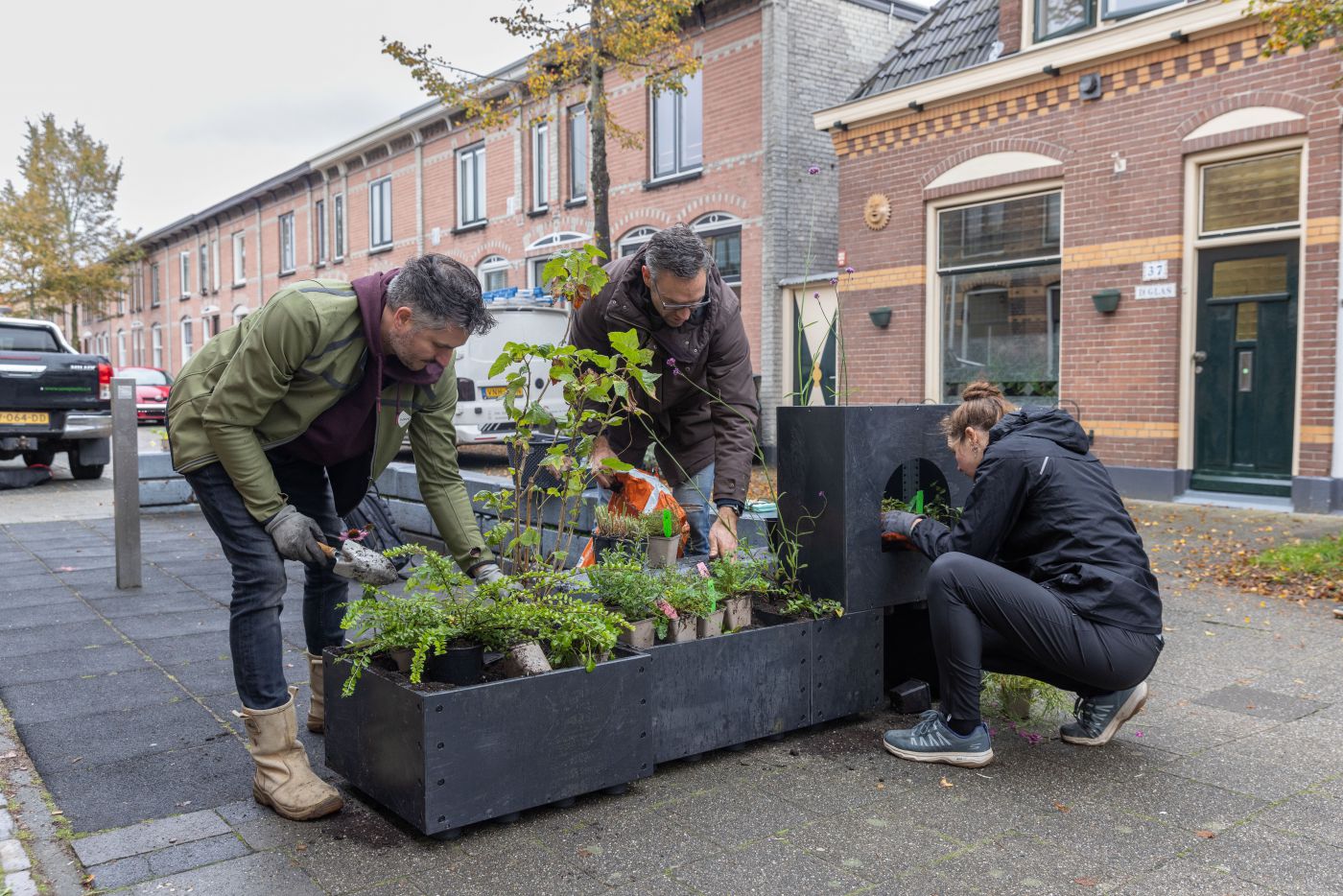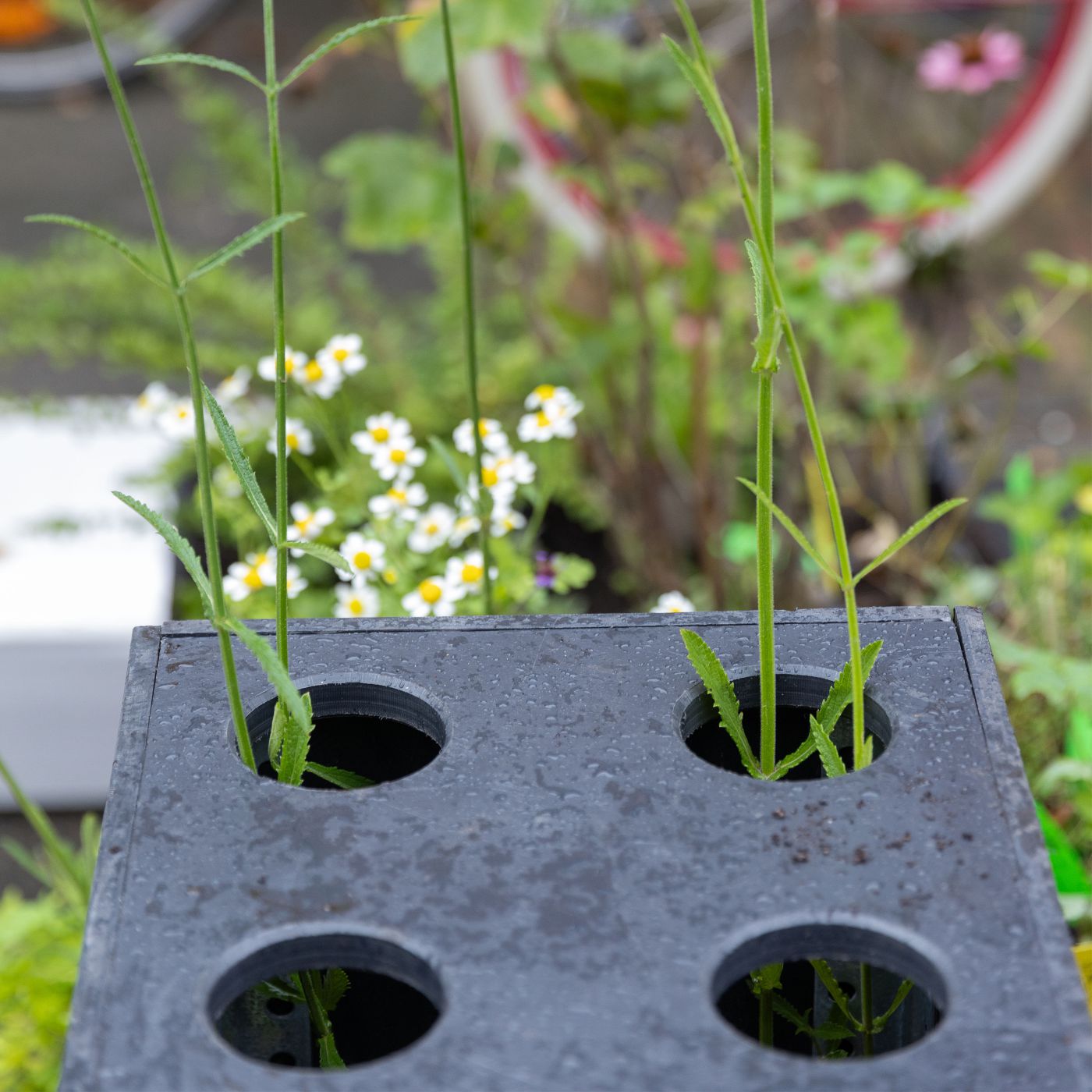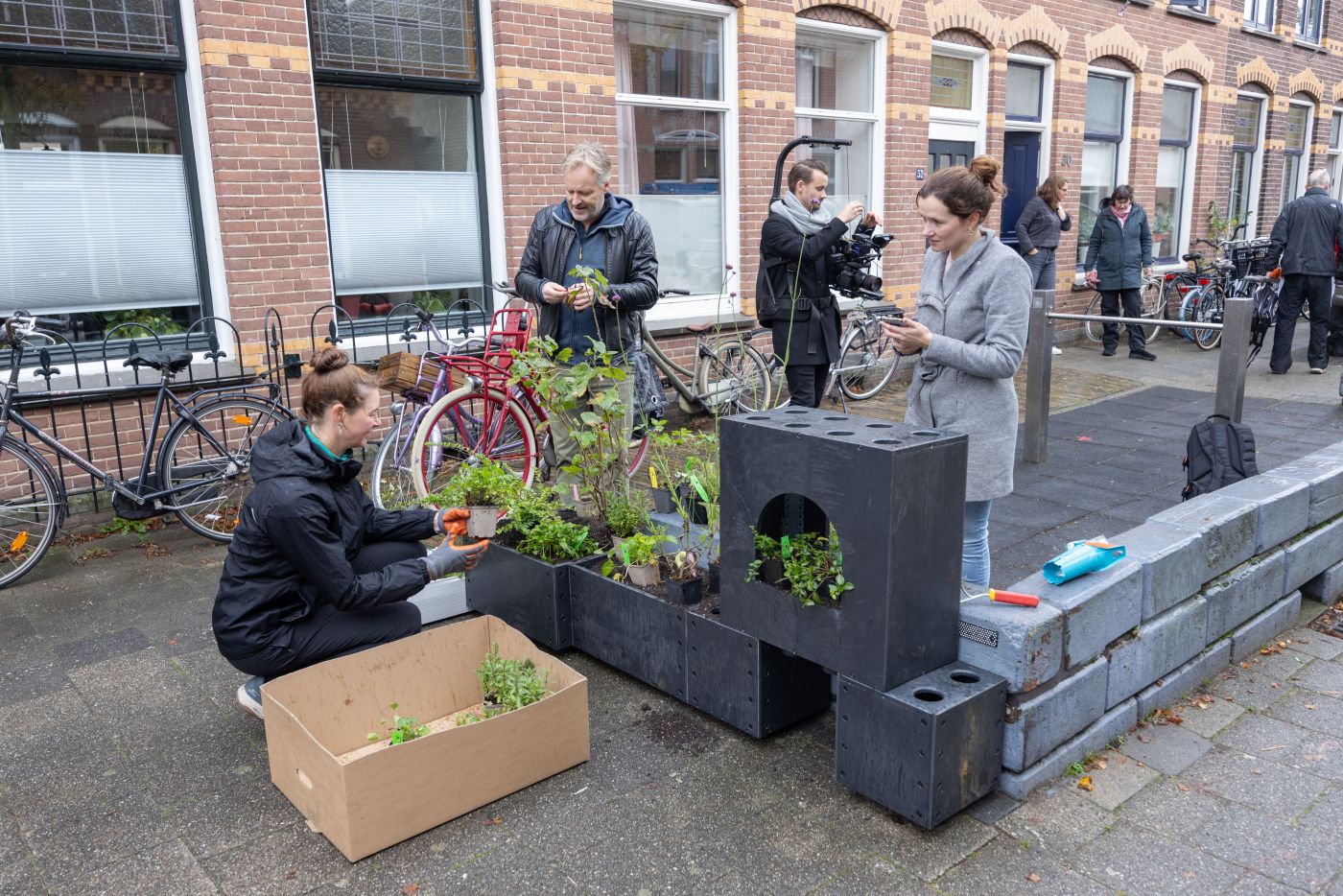 Wil je meer weten over ons en onze aanpak?